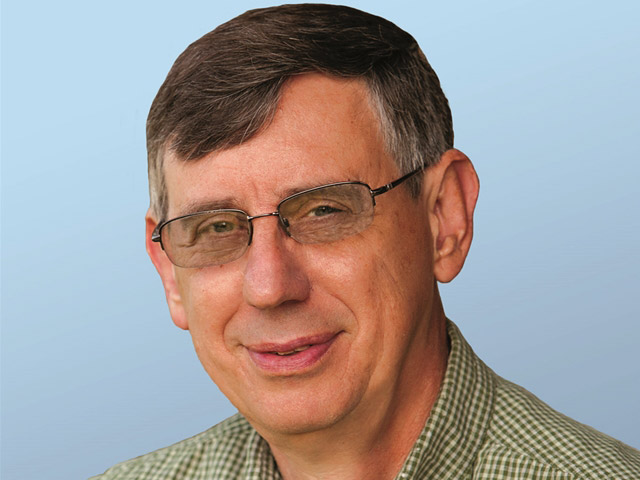 Demographics don't lie. And the numbers don't look pretty for finding future workers.

Peter Coyne, a Vita Plus dairy field service representative, says the numbers are scary for Wisconsin, with similar trends happeing across the country.

In the next 30 years, just 15,000 native-born people aged 18 to 64 will be added to the Wisconsin work force. But in the same time span, the state is expected to gain 317,000 more jobs.
The question is: Who will milk the cows? "The argument over raising the minimum wage is irrelevant," Coyne says. Wages will go up as everyone, from farms to factories to nursing homes, competes for labor.

And, even more boldly, he states: "The reliance on having even more Hispanic labor come north is done."
The flow of Mexican nationals flooding north has already slowed to a trickle.

Enhanced security by U.S. border officials, and more ominously, gangs of drug thugs along the Mexico border, have seen to that.

By some estimates, more than 5 million Mexicans (10% of the population) are now involved in the drug trade. Much of that is concentrated along the U.S. and Mexico border, preventing Mexicans from moving north or south without paying huge bribes. Even worse, the gang bangers have few qualms about murdering transient workers if they're unable to pay. It's estimated that more than 11,000 people—an average of
30 people per day—have been killed in the past year. Anyone trying to come north is placing their lives in others' hands. Fewer and fewer are willing to take the risk.
The only alternative, Coyne says, is  "we'll have to rely on recruiting full-time workers that are already here."

Dairy farmers who have tried to recruit local labor might scoff at the notion. But they may have little choice.

Upgrading personnel policies and starting wages are the place to start. Coyne conducted a survey of 60 farms in the Midwest, ranging in size from less than 250 cows to more than 2,000. He found:
32% admitted their employees do not know their farms' goals or mission.
55% do not have an employee handbook.
63% do not have current job descriptions.
If farms want to recruit young workers, especially millenials, their farm missions,
employee handbooks and job descriptions are important tools. "Millenials want to know that 'What I do matters,' " Coyne says.  

Millenials are capable of multi-tasking and are good with technology. Plus, they have all played sports and have been raised to work in a team environment. They are perfect prospects to work on dairy farms.

Another change: Dairy farmers will have to actively recruit young workers, identifying potential candidates while they are still in high school. Consider offering paid internships and vocational school tuition.

Finding willing workers was rarely easy before. It's going to get a whole lot harder.

JIM DICKRELL is the editor of Dairy Today. You can contact him at:
To learn more from Peter Coyne's survey of dairy farms in the Midwest, visit www.DairyToday.com/Midwest_labor