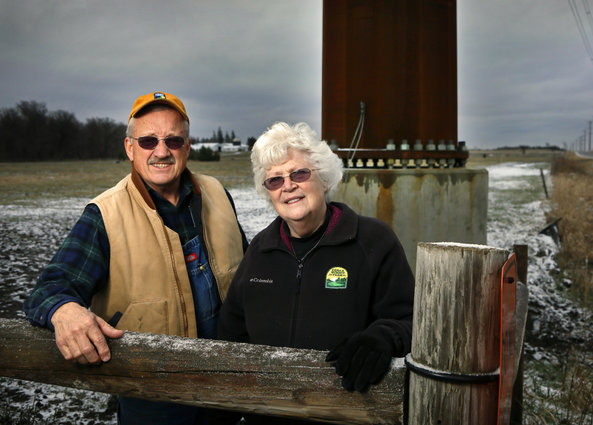 A small New Prague, Minn., dairy will stop producing and selling milk just months after winning a legal fight over a high-capacity power line across its land.
Cedar Summit Farm owners Dave and Florence Minar announced the news on their website effective the end of January, though they said they would continue selling beef. The Minneapolis Star Tribune reports the Minars declined to comment further.
The Minar family has run the farm, known for creamy organic milk from grass-fed cows, since 1926. They challenged the $2 billion CapX2020 power line, arguing it would ruin the dairy. They used a state law known as "Buy the Farm" that says utilities that threaten a farm's existence must buy the land if the owner wants to sell.
The utilities behind CapX2020 had argued the law didn't apply because their transmission structure took up less than an acre. A judge sided with the Minars in August, ruling the power line affected the whole property.
The Minars had said after the ruling that they planned to search for new locations to carry on the dairy operation.
Their lawsuit was closely watched by other small operators. Thom Peterson, director of governmental relations for the Minnesota Farmers Union, said all the affected farmers he's talked to want to relocate and keep farming, but it's hard to find the land for it.
Julie and Dale Schwartz, who live on a dairy farm near Arlington that's also crossed by CapX2020are hoping for a resolution similar to the Minars'. They know they are going to leave their farm, but aren't sure where they will go.
"We're in our 50s, so it's not like we can retire," Julie Schwartz said.