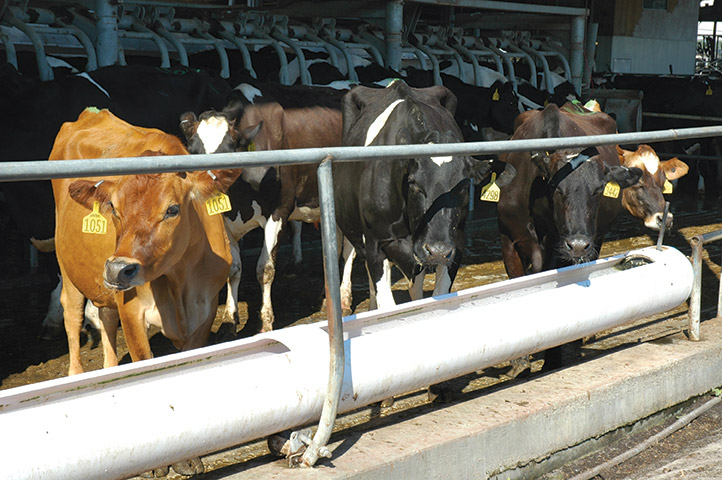 After several difficult years, U.S. dairies are beginning to see opportunities for greater profitability. As a result, producers should begin examining their cost of production with attention to margins, says Mike North, First Capitol Ag.

"Obviously 2009 was no fun, and we're rebounding from that, both in terms of cow numbers and balance sheets improving," North tells the AgDay Agribusiness Update. Factors supporting the dairy industry include protein and corn prices that are significantly lower than those seen several years ago.

"We need to talk about where the money is made, and when we talk about $18 milk in 2015 on the Class III, there is still good opportunity for producers," North says. "So we've been talking with our clients and saying 'Hey, let's take a close look at this. Where are you at with feed?'"

As of early August, the U.S. was up 56,000 cows and just over 60,000 cows shy of the peak number seen in 2008, North adds.

"Production continues to improve and will given the current price structure," he says. "That will come back at a later time. We need to start now focusing on what those opportunities are at a margin level and looking at milk relative to feed and getting some things in place, getting some puts bought for 2015 milk, maybe making some sales if you're ready to commit to that $18 price."

Meanwhile, cheese and butter spot markets have displayed resilience, writes Robin Schmahl, owner of AgDairy LLC commodity brokerage firm in Elkhart Lake, Wis.

"There continues to be a disconnect between world prices and domestic prices," Schmahl notes on his AgWeb.com blog, AgDairy Market Update. "Domestic demand is strong as buyers look to satisfy orders for upcoming end-of-the-year demand. Consumers are willing to purchase what they want regardless of price."