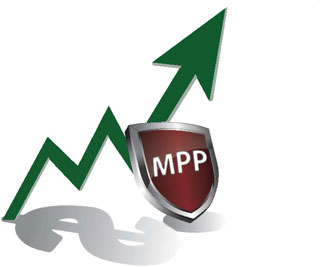 The Margin Protection Program allows you to choose coverage
The clock is ticking. Dairy farmers have until Nov. 28 to sign up for the new Margin Protection Program (MPP) created by the 2014 farm bill for coverage for the balance of 2014 and all of 2015.

Sign-up deadlines for 2016 through 2018 will run from July 1 through Sept. 30 of each preceding year. 

While current margins look very favorable through 2015, for a mere $100 dairy farmers can sign-up for catastrophic, $4/cwt margin coverage should milk prices collapse or feed prices skyrocket. 

Whether dairy farmers view that risk as real is another question. Snarky comments from social media chat rooms suggest some won't. But Jim Mulhern, CEO and president of the National Milk Producers Federation (NMPF), hopes dairy farmers take a serious look at the program.

"The new MPP is more flexible, comprehensive and equitable than any safety net program dairy farmers have had in the past," he says. "It is risk management for the 21st century, and we strongly encourage farmers to invest in using it going forward."
Dairy farmers have many coverage options. While farmers can sign up for just the basic catastrophic, $4 coverage, they can also purchase additional coverage up to an $8 margin on 25% to 90% of their production history (see chart at right for premiums). Their production history is the highest milk output of 2011, 2012 or 2013. 

USDA will only adjust production histories by the amount of increase in national milk production in the previous year, says Andy Novakovic, a dairy economist with Cornell University. For example, 2015 production histories will be increased 0.87%

New operations, those established after Feb. 7, 2013, can establish their production history in one of two ways. If they purchase a farm, they can purchase the farm's production history from the previous owner. Or, they can follow very specific, detailed rules on establishing their own production history.

To calculate margins, USDA will use the national all-milk price and feed prices. Feed prices will include alfalfa, corn and soybean meal. The ration is on a total herd basis, including dry cows and replacements. 

USDA will only use "final price estimates," so margins for the September to October period will not be available until the end of November. If payments are due, checks will be issued in December, Novakovic says. 
    
Margins will be calculated for six, two-month periods each year. They are January to February, March to April, and so on. The margins must be below the benefit threshold for both months of the paired months to trigger a payment. If they are below the threshold for just one month, no payments will be made. 

If benefits are triggered, payments will be made for one-sixth of the operation's insured production history.

For 2014 and 2015, farmers can pay their insurance premiums in full at the time of sign-up. Or, they can pay 25% of the premium by Feb. 1 with the balance due June 1. 

If payments are triggered before the farmer has paid all of his premiums, the premium amount still due will be subtracted from the benefit payment amount. 

NMPF had asked USDA to accept milk check assignments for premium payment, but USDA's Farm Service Agency was not able to accommodate that request for 2014 and 2015. NMPF is hopeful that milk check assignments will be accepted for future years, Mulhern says. 
Dairy farms currently participating in the Livestock Gross Margin (LGM)-Dairy insurance program can complete their pre-existing contracts. If they also sign-up for MPP, they will not receive any MPP payments until their LGM-Dairy contracts are completed, Novakovic says. "MPP premiums will also be pro-rated according to the two-month periods that occur after the LGM-Dairy contract expires," he says. 

"In future years, farmers cannot be simultaneously enrolled in MPP-Dairy and LGM-Dairy," he says.
---
Calculate Your Premium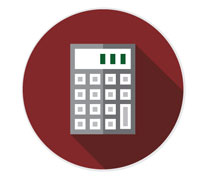 Dairy herds with more than 4 million pounds of annual production history will have to go through a two-step process to calculate their dairy Margin Protection Program premiums.

That's because there is one set of premiums for the first 4 million pounds of production and another set of premiums for additional production coverage.

Economists with the National Milk Producers Federation have worked through the process, using the example of a farm with a production history of 10 million pounds, a coverage of 75% and a margin coverage threshold of $6.50/cwt.

With a 10 million pound production history and 75% coverage, the farm will be insuring 7.5 million pounds. The first premium calculation is made on the first 4 million pounds of production history at a lower premium rate. So 4 million pounds times the 0.068¢/cwt premium equals $2,720.

The second premium calculation is made by multiplying the remaining 3.5 million pounds of production times the 29¢ premium, which equals $10,150. So the total premium owed is $12,870.

Note that if this herd, with 10 million pounds of production history, had opted for just 40% coverage, it would have paid the lower 0.068¢ premium rate for all of its coverage. The reason: It was not covering more than 4 million pounds of production. The total premium for 40% coverage at the $6.50 margin would be $2,720.
---
Basis Critical To Getting the MPP Right
One of the most crucial of all details with the dairy Margin Protection Program (MPP) is how the margin is calculated, says Mary Ledman, dairy economist with the Daily Dairy Report and president of Keough Ledman Associates Inc., in Libertyville, Ill.  

"It is important for dairy producers to understand that the margin is the difference between the national average all-milk price and national average feed costs—not their actual margins," Ledman says. "Thus, producers must understand their basis risk—their actual milk price and feed costs compared to those used in the calculation."

National average prices can differ greatly from what producers actually receive for their milk production and pay in feed costs. For example, the U.S. all-milk price for July of $23.30 at 3.61% butterfat compares to California's all-milk price of $21.70 at 3.58% butterfat, which was $1.60 less than the national price.

"Every penny change in the milk price changes the margin by an equal amount," Ledman says.  

For example, July's U.S. average all-alfalfa price was $216 per ton, while California's all-alfalfa price was $59 higher at $275 per ton due to exceptional drought in the state. 

"Every $10 change in the alfalfa price changes the margin by nearly 14¢," she says. "Therefore, in July, California producers had a negative 82¢ basis due solely to California's higher alfalfa costs." 

Add that to the $1.60 difference between milk prices, and California's margin was $2.42 less than the national average in July. 

As a result, a $6.50 national average margin was more like an actual $4/cwt. margin for a California dairy, Ledman says. —Fran Howard
 
For additional coverage, including resources to help you understand the new Dairy Margin Protection Program and a link to the AgWeb Discussion Boards, visit http://www.DairyToday.com/mpp