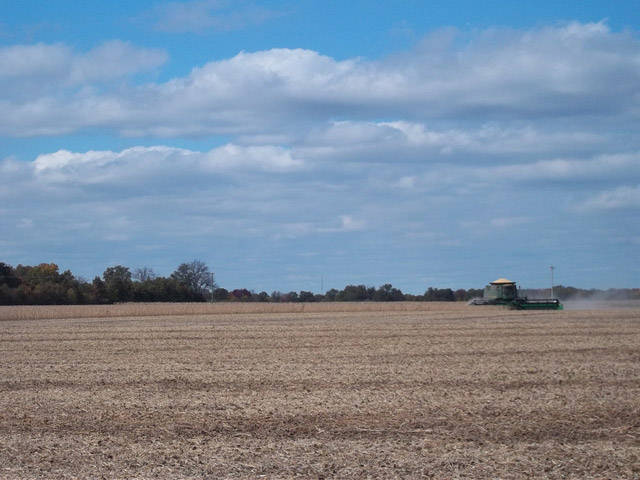 The soybean crop in the Dakotas is forecast to be record size this year.
The U.S. Department of Agriculture in its Nov. 10 report pegs North Dakota's soybean crop at 201 million bushels, up 42 percent from last year. South Dakota's crop is estimated at 230 million bushels, up 24 percent over the year. Both production figures would be state records.
South Dakota's corn crop also is forecast to be a record — 815 million bushels, up 1 percent. However, about 16 percent of the crop remains in the field, with some of it now covered by snow that could hamper the rest of the harvest.
North Dakota's corn production is estimated at 352 million bushels, down 11 percent from 2013. About one-fourth of the crop remains in the field.