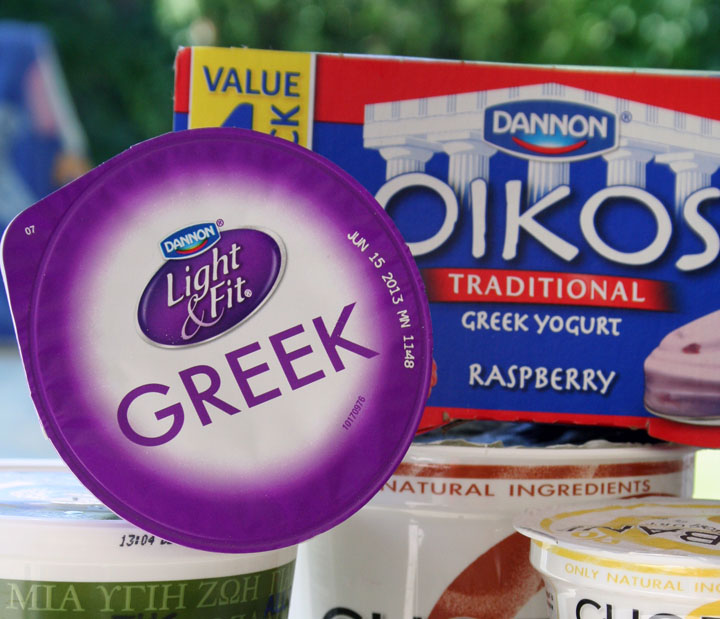 (Bloomberg) -- Danone, the world's biggest yogurt maker, joined European consumer-goods peers in forecasting no pickup in sales growth in 2015 after revenue from its fresh-dairy unit increased at the slowest pace in more than a decade last year.
Danone's sales will rise 4 percent to 5 percent on a like- for-like basis this year after a 4.7 percent gain in 2014, the Paris-based company said Friday in a statement. The maker of Activia yogurt said it expects "slight growth" in the operating margin on the same basis, which adjusts for currency changes, divestments and acquisitions. That would be the first margin expansion in four years.
Emmanuel Faber, who became chief executive officer in October, has the task of turning around the fresh-dairy business. Sales of the unit, which represent more than half the group total, rose 1.5 percent last year. Danone's outlook mirrors that of peers such as Unilever and Nestle SA, both of which have forecast little or no acceleration in growth this year, weighed down particularly by difficult conditions in China.
"The main disappointment is 2015 guidance," Warren Ackerman, an analyst at Societe Generale, wrote in a note. "Dairy still remains very concerning with volumes actually getting worse in the fourth quarter despite the high level of pricing starting to come off."
The stock traded 1 percent lower at 58.59 euros as of 12:02 p.m. in Paris. Danone has gained 13 percent in the past year.
Dairy Dip
Fresh dairy-product volume declined 7.8 percent in the fourth quarter, compared with a 6.2 percent drop in the first nine months of 2014.
The business is being reorganized after about five years of rising milk prices eroded profitability. The company has been reducing the number of plants in Europe to 16 from 24, closing factories in Italy, Germany and Hungary. Like-for-like dairy sales in the fourth quarter declined 1 percent.
"There is absolutely no reason why dairy in three years' time shouldn't grow close to mid-single digit," Faber said at a meeting with analysts available via Internet. "We need to get dairy in Europe back to positive territory. It will be gradually emerging until the end of the year, and there are promising signs this is happening."
Greek Plateau
The Greek yogurt segment in the U.S. has been "plateauing" after its introduction helped boost Danone's shelf space in retailers there by 20 percent in three years, Faber said. A product developed with Starbucks Corp. will go on sale in the U.S. in the first half, executives said.
Danone's Russian dairy business is also struggling with the devaluation of the ruble and high inflation.
Franck Riboud, who had been CEO for 18 years, gave up that role in 2014 to focus on his job as chairman. Riboud said Friday he'll continue working closely with Faber for several years to guide the company, which was formed by his father Antoine.
Danone has said it plans to accelerate expansion in Africa and Asia, and the planned increase in debt required for the investment led Moody's to cut the company's debt rating to Baa1 in December. The yogurt maker raised 1.3 billion euros ($1.5 billion) in a bond sale in January.
Price increases Danone made last year will boost 2015 results, while milk costs will be more favorable, dropping in Europe and the U.S. in the first half and later rebounding, Faber said. The company aims for profitable growth to continue in 2016, Faber said, adding he'll give more details on Danone's strategy through 2020 at a later date.