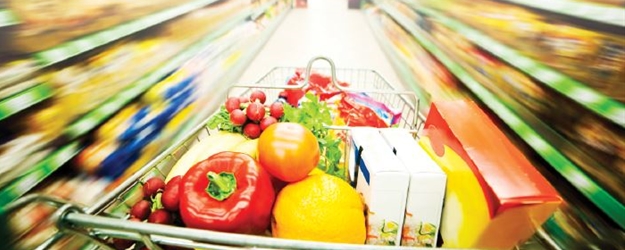 Food companies understand consumers process complex data through comparison. Agriculture's troubles with biotechnology could be reframed in a similar manner. If consumers are presented with one food that requires tillage to produce and another that doesn't, they act. However, when asked to evaluate whether something is safe or not, consumers get confused and seek an exceptional amount of testing and information before being comfortable. They default to "why take a risk?"   

A recent Intelligence Squared debate finds the number of people supporting the motion to allow GM foods doubled from 30% to 62% after the team explained what happens without GM. The anti-GM team made no movement with consumers with their non-comparative approach.  

Comparison marketing also has a downside for farmers. Food companies are certain to look for the most sustainable ingredients to make marketing claims. Farmers selling food (versus feed) more than likely have to document each and every step of the production process—and that day is coming for major cash crops as well.

Other trends farmers should watch: 
Movement to intimate experiences with food producers (per Hartman Group): Local is replacing organic as the key driver for consumers because the emotional connection to local is easier to define than suspect organic standards. As a result, farmers need to get creative with their social outreach to offer the security and comfort consumers seek. Often, the motivation for buying an organic product is a new taste profile or higher quality ingredients. New products often "add on" an organic claim for good measure. Before long, food companies will tout local rather than organic.  
The impulse buyer is finished (per Wall Street Journal): Having gone through economic malaise and a freeze in personal discretionary income, consumers across all wage classes are increasingly reducing impulse buying and carefully executing defined shopping plans from food to fashion to home goods. Intentional shopping is tied to purchasing familiar brands.  The less value associated with impulse and innovation, the more pressure to keep commodity prices lower.  
Protein in everything (per Food Business News): Almost 20% of new food products launched in 2014 touted protein. More than 60% of Americans say they are looking for more protein in their diets. Strong advertising has prompted consumers to want more protein from non-animal slaughter sources, such as tree nuts, nutrition bars, dairy products and eggs. 
It's time to ramp up the value of the big three proteins—beef, chicken and pork—for health and wellness.  
Emerging consumer market more likely eating for psychological versus hunger reasons (per Institute of Food Science and Technology): The rise of the middle class in emerging markets has created more consumers who are eating for pleasure and social experience rather than to satisfy hunger. These consumers are extremely malleable in food purchases. Now is the time for farmers and food companies to introduce Western brands, tastes and more animal-based protein while addressing key issues, such as food safety outbreaks, quality and purity assurance, in emerging markets that might not be as familiar. 
Quality over quantity (per Food Business News): Restaurants are cutting menu offerings by 4% and reducing portion sizes to focus on bold new flavors. Consumer behavior at home often follows their food service experience—higher quality and smaller portions. This could further reduce meat consumption. Farmers and food companies will need to look to new protein eaters for market growth.
For more information on how intelligence and data work on the farm, visit www.FarmJournal.com/data_dork