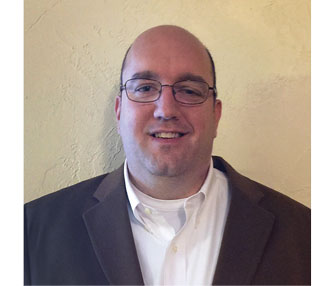 By Rich Kottmeyer
You know the phrase: "The most important thing to know is what you don't know." A career in intelligence suggests that is only half of the equation. The other half is knowing exactly what you do know. 

Intelligence is necessary to evaluate the many data services on the market. Most farmers already possess a certain amount of intelligence, including:
Human intelligence, farmer and adviser knowledge: A Human intelligence comes in the form of a farmer walking his field, working with an agronomist or leveraging Extension experts. That collaboration results in decades of experience, multiple passes through the field (high touch points) and the ability to manage and analyze what you see and experience. 

Human intelligence is effective in farming because a farm typically only generates 25 MB of data per acre, says John Fulton, associate professor at Ohio State University. Even large farms produce less data than a single retail supercenter. For the most part, land remains constant (obviously weather and hydrology changes), so what you know from the past is relevant today.

The risk of bias is mitigated by having multiple advisers balancing vantage points. All of the data services you buy must be weighed against the question: Does this tool enhance what my advisers and I already know? 
Human intelligence, institutional knowledge: B Institutional knowledge is a letter grade lower than farmer and adviser knowledge simply because it's not getting the funding it needs at the public sector or university level. As a result, it's not often available to the farmer in real time. 

Information services: A Every farmer needs information on weather, markets, industry news and more. Because human intel is farming's "power core," information services play a large role in educating our decisions and our advisers' hypotheses.
Precision agriculture: A Precision agriculture is nothing more than a piece of equipment's ability to precisely do something, whether it's steer, bore a hole for a seed or determine the rate of planting. Don't mistake precision agriculture for the newer predictive modeling that I will later call prescription agriculture.

Because precision agriculture is a game changer, most farmers use precision tools to an extent. The real issue is what needs to be precise and how precise it needs to be. Make sure your equipment can handle the output/prescriptions from a new data service.
Technology services: C You need a basic tool kit to handle data and effectively work with your human intelligence advisers, such as agronomists. I like to refer to this as a data locker for all your farm data. 

While these programs are functional, I gave technology services a C because they aren't easy to use and have a long ways to go to get the farmer experience right. There are too many small players in a market that needs to consolidate and standardize so farmers can get real value from higher level analytics and prescriptions. 

On the other hand, the grade would be worse if it weren't for big agribusiness helping to improve usability and creating standardization. Standardization is the reason you probably use Microsoft Office or Google Documents. You need your technology services to feed your data to a growing number of sophisticated data services and prescription tools.

In my next column, I'll help you evaluate what data tools you need to supplement human intelligence and basic services.