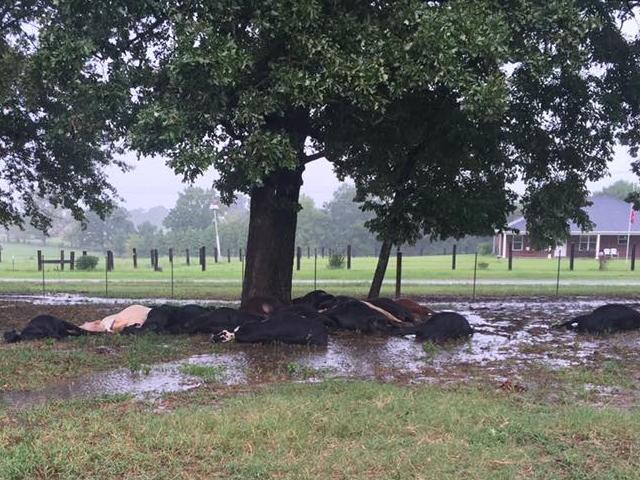 Nineteen cows are dead in east Texas after lightning struck the tree they were standing underneath during the storm.
"All of a sudden, a lightning bolt came down and the cows just fell," said Victor Benson, who shared his eyewitness account with KLTV, an ABC-affiliate in Tyler, Texas.
The strike, which happened Sunday, killed about one-third of the cows that were in that pasture, according to the story. The ranching family that owned the cows said they've never personally encountered this type of loss from a lightning strike.