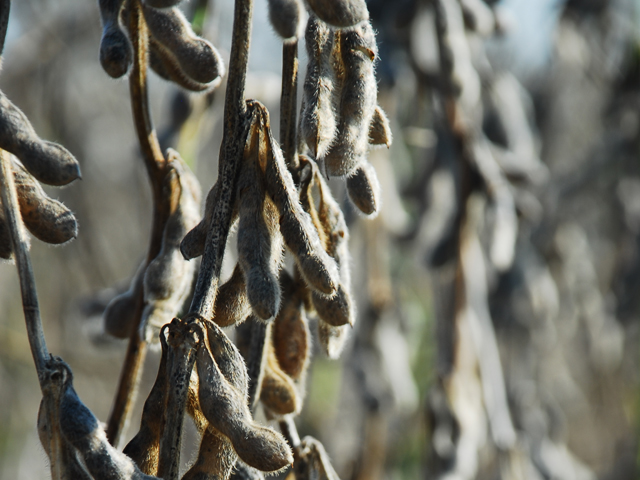 The USDA gave farmers and analysts a few small surprises in its last WASDE report of the year. The December estimates boosted soybean exports by 40 million bushels and increasing domestic corn usage by 10 billion bushels, leaving ending stocks for both lower than expected at 410 million bushels and 1.998 billion bushels, respectively.
"To be sure, some of the key numbers missed the average of analysts' estimates, but most still fell well within the range of expectations," said Chris Narayanan, director and head of agricultural commodities research at Societe Generale in New York, where he asserted that the report was "neutral to wheat and corn" and "slightly bearish for soybeans."
Rich Nelson, chief strategist for Allendale, also noted the potential challenges for soybeans in the months to come. "Soybeans are trading above their November prices, and there is a clear, valid reason for that," he said, alluding to the 40-million-bushel uptick in the export number. "But you could also argue whether that 40 million number is realistic," given slowing economic growth in China and dramatic price changes for crush. Just last month, Nelson points out, Chinese crush margins were $36 in profit per metric tonne. Now, that product is losing $9 per metric tonne.
In addition, the USDA continues to forecast record worldwide production, with 312.8 million tons of soybeans in 2014/15.
In terms of corn demand, the report noted an increase of 10 billion bushels, but left the ethanol number alone. While ethanol production and exports have exceeded expectations this year, that trend may be slowing. "Those margins are going to drop and drop very hard," Nelson said.
Others saw better news in today's report. Jerry Gulke, president of the Gulke Group in Chicago, highlighted what he saw as the ongoing demand for American agricultural products, given the "relentless exports" seen recently.
But the market still pushed prices down Wednesday, with March soybean futures falling 1.61 percent to $10.384 by early afternoon. "The trade likely does not believe the size of the export revision," an Allendale report noted Wednesday.  March corn also futures dipped, but just barely, to $3.936 by early afternoon.
Of course, December is typically a minor report, given the customary lack of new information in the feed and residual, acreage, yield, and production numbers.  "We've got some big questions that won't be answered for another month," Nelson says, referring to the  USDA's January report,  which can contain some major changes in supply and demand.