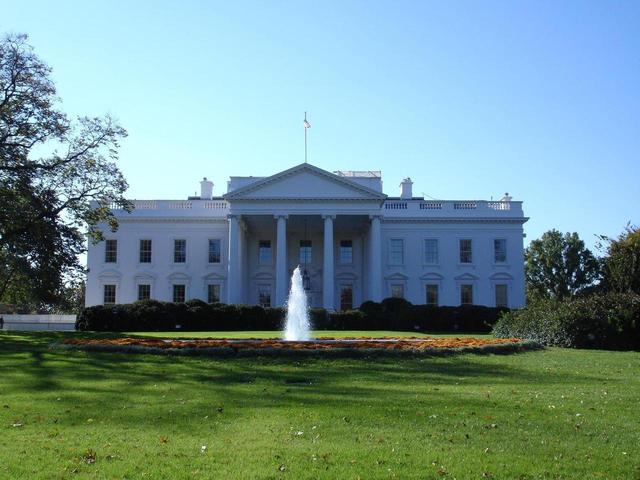 Lots of questions and even some answers emerge as the new administration takes shape
The November 2016 presidential election results surprised many when Donald Trump emerged as the 45th President of the U.S. But this was perhaps no surprise to the farming community and rural America, who were instrumental in his win. Several Farm Journal polls in 2015 and 2016 showed Trump the clear favorite of the agriculture industry. 
The industry has also been clear about its desired policy priorities moving forward. An October 2015 survey by Farm Journal Media revealed U.S. farmers andranchers have a clear "Top 4" biggest interest areas when it comes to farm policy: transportation and infrastructure; foreign trade; immigration reform and estate taxes. With President-elect Trump at the helm, how will these four areas so critical to agriculture fare in the next four years?

If Trump is to gain some fast goodwill early in his administration, infrastructure improvements could be the best place to start. A recent Gallup poll showed 75% of Americans support spending more federal money on the nation's roads and waterways.
"We will build our infrastructure, which will become second to none," Trump said in his victory speech following the Nov. 8 election. "And we will put millions of our people to work as we rebuild it." The next day, House Democratic leaders said they'd work with the new administration "to quickly pass a robust infrastructure jobs bill."

Trump's current plan is to implement a bill called the American Energy and Infrastructure Act. It "leverages public-private partnerships and private investments through tax incentives to spur $1 trillion in infrastructure investment over 10 years," according to his campaign website.
An aging infrastructure has long been a pinch point for U.S. agriculture. Roads, railways, bridges, waterways and ports all need improvements to support the increasing volume of food grown in the U.S. According to Ken Ericksen, senior vice president of transportation with Informa Economics, this fall's record-breaking harvest was a prime example of putting an outdated system to the test, as a bin-busting crop of corn, soybeans and wheat made its way to market.
Agricultural trade could face increased uncertainty during the Trump Administration. Trump has already announced the U.S. will withdraw from the Trans-Pacific Partnership when his term begins, opting instead for a different, as-yet-unspecified trade deal. The president-elect has gone one step further, vowing to renegotiate NAFTA or withdraw from that agreement, as well.

Farmers hoping for a fast replacement negotiated by Trump will have to be patient, according to Farm Journal Foundation senior policy adviser Stephanie Mercier.

"He says he's going to get a better deal, but he hasn't indicated what that means yet," she says. "These things take time. It could take two or more years—if it happens at all."

Labor-intensive agricultural sectors should be concerned about Trump's position on immigration, according to John Dillard, Farm Journal columnist and agricultural and environmental law expert (see more of John's thoughts below). Even though Trump's initially hardline position has appeared to soften somewhat over the course of his campaign, major disruptions in the labor supply will still be possible, Dillard says.

According to the U.S. Department of Labor, more than 53% of the nation's 2.5 million farm workers are not legal residents. Trump's 100-day plan includes a promise to "begin removing the more than 2 million criminal illegal immigrants from the country and cancel visas to foreign countries that won't take them back."

Groups such as the American Dairy Council have been advocating for undocumented farm workers to be able to apply for an "earned adjustment of status" option that would authorize them to work in agriculture legally.

The current H-2A visa program for agricultural workers only presents a partial solution, Mercier adds.

"H-2A is only for seasonal workers, but the immigrant labor needed in the Midwest is more year-round work in dairies and livestock operations," she says.

Trump has indicated on his campaign website his administration plans to triple the number of enforcement agents to handle the deportation of anyone who enters the U.S. illegally.

But just as some pundits predict Trump will jump on bipartisan support for infrastructure spending, they also say he might choose to abandon some of his less popular campaign promises—at least in the two years before the 2018 midterm elections. At that point, all 435 seats in the U.S. House of Representatives and 33 of the Senate's 100 seats will be contested. A 2015 Gallup poll indicates 80% of Democrats, 63% of Independents and 50% of Republicans favor letting undocumented immigrants stay in the U.S. while they seek a legal path to citizenship.

Tax reform, on the other hand, is an issue where many people agree on the "what" but not the "how." Trump's strategy for tax reform begins with a simplification of the federal tax code.

"This change will be welcomed by many, as our tax code has not undergone a substantial overhaul in more than 30 years," Dillard says. "Trump has promised to include favorable depreciation provisions, which should make it easier to upgrade equipment. The reform should result in lower taxes for most, but the highest earners will receive the bulk of the benefits under the proposed plan."

Trump wants to repeal the estate tax and replace it with a capital gains tax, according to Jim Rein, principal with K·Coe Isom. Anything over $10 million would be subject to capital gains tax, he says. "It's also interesting to point out there are no spending reductions the president-elect has proposed as it relates to the tax plan he's introduced, which, according to some calculations, would add $7 trillion to the debt," Rein adds. 

In the end, it comes down to priorities. "I believe they'll need to pick and choose their higher priority items for this administration," Rein says. For now, farmers remain largely optimistic. In a Farm Journal Media Pulse poll on Nov. 16, more than half of the 1,388 respondents said they were "very" or "somewhat" optimistic now that Trump has been elected. Twenty percent were neutral, and 17% felt "somewhat" or "very" pessimistic.  

As uncertainty swirls around many of President-elect Trump's priorities, one thing remains clear: farmers will be watching closely. 
For ongoing farmer-first news and analysis of the 2016 election from Farm Journal Media's outlets, visit www.AgWeb.com/2016election
---
What to Watch for As Trump Takes Office
John Dillard, Farm Journal columnist and agricultural and environmental law expert, says there's a bit of a "policy paradox" for incoming President-elect Donald Trump.

On the plus side, because Republicans have retained a majority in the House and Senate, that could ensure at least two years of relief from the split-government gridlock that has plagued Washington, D.C., for the past few years.

On the other hand, Dillard says a lot of the president-elect's agenda is up in the air.

"His campaign was short on specifics, and many of his positions changed," Dillard explains. "As a 
political 'outsider,' Trump is not inexorably tied to all of the traditional Republican positions. Likewise, the Republican Congress is not on board with all of his priorities."

Nonetheless, plenty of common ground will exist, Dillard predicts. Here are a few thoughts he has regarding some additional ag-related happenings to watch for under the Trump Administration:
Rolling back regulations will be a major priority. "As President, Mr. Trump will have substantial authority to pare back the regulatory state. I expect the Waters of the U.S. (WOTUS) rule, which is deeply unpopular in farm country, will be nixed almost immediately," Dillard says. 

"Other environmental regulations will likely fall by the wayside, as well. The Trump Administration will likely attempt to streamline the process for approving biotech traits, but unfortunately this process will likely be stymied by the same activist groups that thwarted the Obama Administration's efforts."

The Renewable Fuels Standard (RFS) is safe, for now. "Political support for the RFS has waned substantially in recent years. Environmental activists, livestock and poultry producers and fuel manufacturers have united to form an unlikely coalition against the law. However, the rigor of their opposition is directly correlated with the price of corn. Low corn prices have tamped down opposition substantially, but it will likely re-emerge the next season when we see corn approach $8," Dillard says. "During the campaign, Mr. Trump gave full-throated support to the program. His EPA will support RFS, but it may have to confront 'blend wall' issues in the future."
The next farm bill starts now. "The present situation is more dire than the past farm bill," Dillard says. "Commodity prices have been low for a while and, barring some market corrections or a negative weather event, they could continue to stay low. Efforts to draft the next farm bill will begin in earnest in January." 
"There will be a greater focus on improving the safety net, as well as an expansion of conservation programs to reduce planted acres and bump up prices. There will likely be less bickering over including food assistance this go around," Dillard says.