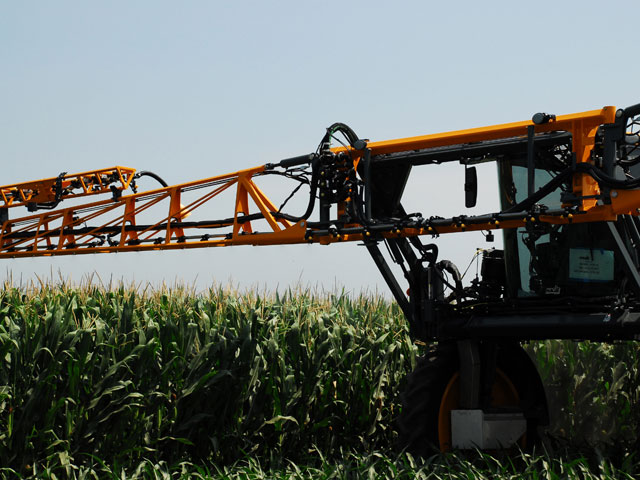 The environment continues to be ripe for machinery acquisitions, as shown by the latest news from Deere and Co., which on Tuesday announced a joint venture with Hagie Manufacturing.
Under the arrangement,  Deere will acquire a majority ownership of Hagie, a leading manufacturer of high-clearance sprayers. 
The joint venture will allow John Deere to provide a broader range of spraying equipment and precision offerings to its customers and give Hagie the ability to reach more customers and be supported with Deere's dealer network, according to company representatives in a prepared statement. 
The current plan is to continue manufacturing sprayers in Clarion, Iowa, at Hagie headquarters and for Hagie sales and service to be integrated into Deere's global distribution channel over the next 15 months, according to Deere.
Farmers are more mindful of the changes in the marketplace after John Deere announced plans in 2015 to acquire Climate Corporation's Precision Planting and data sharing across platforms and Monosem, the European market leader in precision planters.