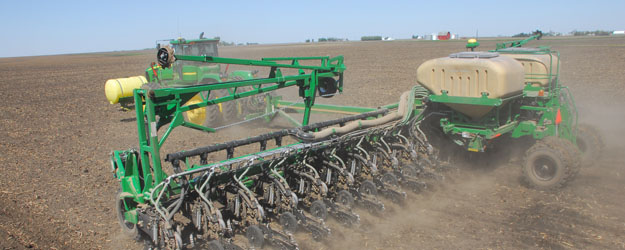 Editor's note: What should you expect in USDA's March 31 Prospective Plantings report? AgWeb.com editors are providing you in-depth looks at six key regions that will affect this year's acreage mix.
---
The Delta farmer's ardor for corn has cooled in the face of lower prices and stubbornly high input costs, according to a recent canvass of extension agents serving the states of Mississippi, Louisiana, Tennessee and Arkansas. Planting of soybeans, cotton and rice should gain as a result.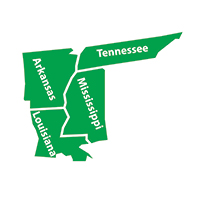 Mississippi farmers, for instance, were gung ho on corn this time last year, though late rains prevented many from planting as much corn as they would have liked. This year, Erick Larson, Mississippi State University Extension professor, expects corn acreage to be down considerably.
"I think we'll have 500,000 to 600,000 acres planted this year," says Larson, noting that that level of planting would be well below the historical average. "We've been averaging about 800,000 acres each year since 2007."
"Our growers may lean a little harder on soybeans this year," says Larson, noting that Mississippi soybean plantings typically exceed corn by 2.5 or 3 to 1. Overall Larson expects acreage to increase for rice, cotton, sorghum and soybeans, while wheat and corn will decline.
"We've had cooler-than-normal conditions that have delayed plantings," says Larson. Farmers hope that the ground will dry out soon. "We can't have wet, rainy conditions down here; it really limits the planting window," he says.
Planting is behind schedule in Louisiana well, according to Dan Fromme, a corn specialist with Louisiana State University's AgCenter. Farmers are just starting to see daytime temperatures in the 70s and nighttime lows in the 50s, the optimal condition for planting.
"We always talk about planting corn when the soil temperature reaches 50 degrees. We're now just starting to see some of that," Fromme says, noting that the window for planting corn will close in mid-April.
Fromme expects corn plantings to fall slightly this year to about 600,000 acres, though if temperatures continue to be cooler than normal, some farmers may elect not to plant corn. They may switch to grain sorghum or cotton.
Wet conditions have prevented farmers from ridding their fields of weeds. "That gives cutworms in the soil something to feed on," Fromme says. "We like to have that vegetation destroyed a minimum of four – preferably six – weeks before we plant."
Jason Kelley, an agronomist with the University of Arkansas, notes that farmers would prefer to plant corn early because it may result in higher yields, less damage from insects and disease and an earlier harvest. But planting corn too early runs may impair the uniformity of emergence, increase blackbird feeding and risk freeze damage, he says.
It won't be long before the ground warms up and winds dry out fields, notes Kelley. At that time, he says, Arkansas farmers "will be off and running."
A similar scenario is playing out in Tennessee, where expensive input costs and $4 corn prices have dissuaded farmers from planting corn. "We expect corn acres to be down in Tennessee by at least 25% from 2013 based on seed sales," says Angela Thompson McClure, an associate professor at the University of Tennessee. McClure expects soybean and cotton acreage to gain at corn's expense.
Planting typically doesn't start until late March in Tennessee. It really gets rolling during the first two weeks of April. Whether that pattern holds up will depend, of course, on the weather. Temperatures were still below normal through late March.
What worries Tennessee farmers most about this planting season? "Getting started," says McClure, adding controlling resistant weeds to the list of worries. Meanwhile, farmers are "praying for decent rain in June and July."
 
AgWeb's Ongoing Prospective Plantings Preview Reports

What will you plant this year? Submit your crop plans to AgWeb Crop Comments by emailing cropcomments@agweb.com.
---