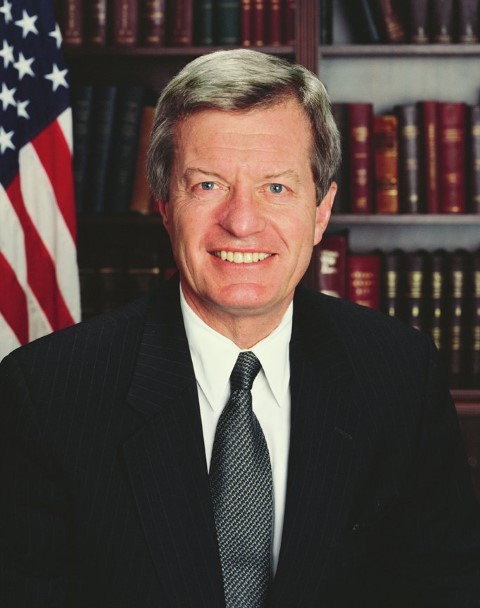 Defections in Democratic ranks may blunt big changes in estate taxes for next year
If Congress fails to act soon, estate law taxes will rise from this year's level of 35% to a whopping 55% next year. Moreover, the threshold of $5.12 million in estate assets that are excluded would fall to only $1 million.
Roughly three dozen agricultural groups have written their legislators asking Congress to keep estate taxes and exclusions at current levels until they can eliminate estate taxes altogether. Uncertainty over future estate taxes, the groups said, makes it difficult for farmers and ranchers in a "land-based" business to make sound business decisions.
President Barack Obama, whose re-election platform included a pledge to raise taxes on the wealthy, proposed  raising estate taxes to only 45% next year and excluding the first $3.5 million in estate assets. But a group of influential Democrats, including Sen. Max Baucus (D-Mont.), the powerful chairman of the Senate Finance Committee, aren't willing to go along.
In an interview with the Great Falls Tribune, Baucus said he wants to keep estate taxes at current rates. 
Baucus has been joined in dissent by Democrats Mark Pryor (Ark.) and Mary Landrieu (La.) All three are up for re-election in 2014.
Senate Ag Committee chair Debbie Stabenow (D-Mich.), speaking at Farm Journal Forum 2012, noted that Congress needs to act on estate taxes before the end of the year. While the estate tax rate remains subject to debate, she said, there's "overwhelming agreement" among legislators not to revert to a $1 million exclusion, which will happen if Congress doesn't act this year.
Stabenow, who is also on the Senate Finance Committee, expects that Congress will take a two-step approach to tax changes, first implementing changes to avert the fiscal cliff, then crafting a tax-code overhaul. 
A lot of money is at stake. Obama's proposal is part of his deficit-reduction plan announced last week to avert the fiscal cliff. An analysis by the Tax Policy Center estimates that the proposal would raise $276 billion over 10 years. The Tax Policy Center, a joint project of the Brookings Institution and the Urban Institute, says that 7,500 estates would owe taxes next year under Obama's proposal. That compares to 4,000 if current policies are continued.
Though estate taxes don't ensnare that many taxpayers, they are an emotional issue. Many lawmakers from both sides of the aisle buy the argument that families that have held land for generations shouldn't be penalized when they have to sell it because of a death in the family.
But studies have consistently shown that few farms are actually subject to estate taxes. A landmark study by the Congressional Budget Office in 2005 found that under certain conditions, only 300 farms would be subject to estate taxes.
Estate taxes stood as high as 70% in 1977. They were steadily decreased during the George W. Bush administration, falling to 0% in 2010. The Obama proposal would return estate taxes to 2009 levels.
The American Farm Bureau Federation (AFBF) thinks estate taxes should be permanently eliminated, a notion that won't go very far in a budget-deficit environment. It has been pushing for legislation that would pre-empt a reversion to a 55% tax rate with a $1 million exemption.
"This will strike a blow to farm and ranch operations trying to transition from one generation to the next," AFBF President Bob Stallman said earlier this year. "A $1 million exemption is not high enough to protect a typical farm or ranch able to support a family and, when coupled with a top rate of 55%, can be especially difficult for farm and ranch businesses."
Current estate tax policy was set by the Unemployment Insurance Reauthorization and Job Creation Act of 2010. The bill put in place new provisions for 2011 and 2012 that allowed the unused portion of a spouse's exemption to be used by a surviving spouse. 
Several provisions enacted through the years reduce the burden of estate taxes on farms and small-business owners. A special provision allows farm real estate to be valued at farm-use value rather than at its fair-market value. Also, taxes can be paid on an installment basis. There's a special deduction for family-owned business interests. Another provision encourages farmers and other landowners to donate an easement or other restriction on development in return for tax savings.