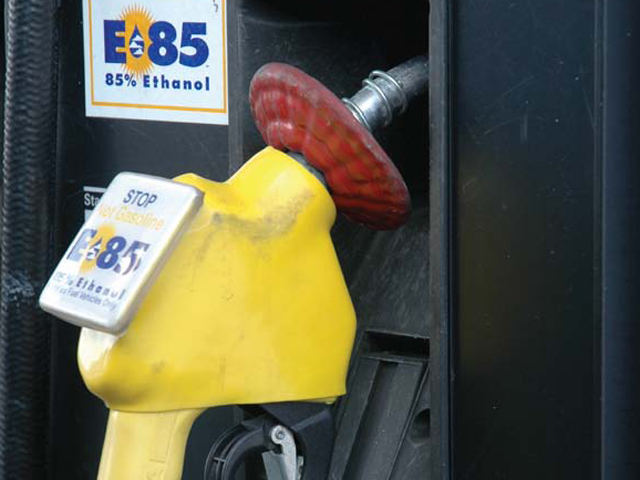 The Environmental Protection Agency has been a frequent Republican target for its actions against pollution. Now it's drawing fire from Democrats for inaction.
The agency has punted on renewable fuel quotas for this year. And more than 18 months after a fatal blast at a Texas fertilizer depot, it hasn't decided whether to monitor volatile ammonium nitrate as a chemical risk.
"You've done virtually nothing on this," Senator Barbara Boxer, a California Democrat, told a top EPA official at a hearing today on chemical safety. "There is a lot of talk, but not a lot of action."
Criticisms at Boxer's Environment and Public Works Committee and at a separate House hearing on using renewable fuels yesterday show pressure on the agency to get things done, amid budget cuts and objections to other rules. A compromise spending bill set for passage this week would cut EPA funding by $60 million.
Agency officials said they couldn't tell lawmakers when they new fuel quotas will be set of safety rules will be issued. Janet McCabe, the assistant administrator responsible for the renewable fuels program, said she planned to issue quotas for adding renewables such as biofuels into gasoline next year that would cover 2014, 2015 and 2016.
'On Track'
"We expect to get the program back on track," McCabe told a panel of the House Oversight committee yesterday. "My goal is to have a rule out as early as possible."
McCabe refused to specify when action would occur, drawing angry responses from Representatives James Lankford, an Oklahoma Republican and the subcommittee's chairman, and Jackie Speier of California, the panel's top Democrat.
"This is no way to run a business and, frankly, no way to run an -- an agency," Speier told McCabe. "If this doesn't work, the 20 or so bills that have been introduced to change or repeal this measure are going to get traction."
The criticism was bipartisan: "In addition to such an egregious delay being a violation of the law, the notion of receiving blending requirements for a fuel produced in 2014 in the year 2015 is a little surreal," Lankford said. "Clearly we have a problem."
On chemical safety, assistant administrator Mathy Stanislaus said the EPA would decide next year if it will include ammonium nitrate, a fertilizer ingredient also used as an explosive, in its risk management program. Ammonium nitrate exploded at the West, Texas, fertilizer facility in April 2013, killing 14 in the worst industrial accident in years.
The blast prompted President Barack Obama to order departments and agencies to beef up chemical safety rules. The EPA was given 90 days to decide if it should expand the list of dangerous chemicals it monitors.
"We are evaluating" comments from businesses and the public about whether it should be tracked, Stanislaus told Boxer.
The pledge failed to sway Boxer: "This is unacceptable."