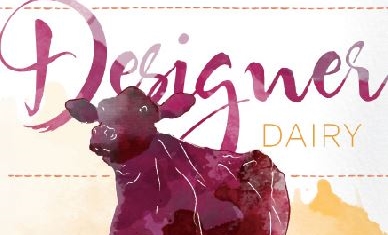 World Dairy Expo 2014 is a tribute to the design skills that are essential in running a dairy
Ask someone on the street what comes to mind when the word "design" is mentioned, and the most common replies will likely include architecture, fashion, graphics, engineering or the internet.

It's puzzling that dairy farming rarely gets mentioned. Design starts when a problem or a challenge is encountered and continues until someone comes up with a solution by bringing together different skills, knowledge and experience. It's a process that dairy farmers carry out countless times each day over the course of their careers. To be a successful dairy farmer, you have to be good at design.
---
"Thinking about design is hard, but not thinking about it can be disastrous."
— Ralph Caplan, design consultant and author
---
This year's World Dairy Expo puts the concept of design front and center with its theme "Designer Dairy." The idea is to recognize and celebrate the special knack that dairy farmers, along with those in related businesses and occupations, have for design.

Constructing the two brand-new livestock New Holland Pavilions that will house the cattle at this year's Expo wouldn't have been possible without a solid appreciation for design. Read more about these impressive structures in "New Digs".

Design is no less an important concept to the representatives of the 800-plus businesses participating in Expo's unparalleled Trade Show. In "From Blueprint To Marketplace", you'll learn how two businesses took innovative products and services from the concept stage to marketplace introduction.
For a glimpse at how the makers and distributors of dairy parlor apparel put their design skills to work, read "Well-Dressed For The Parlor".
Create a champion. Dairy cattle breeders who have developed the 2,500 or so animals competing in seven different breed shows throughout the week at Expo certainly qualify for the title "masters of design." Their common quest is to come up with animals capable of meeting the demands of the modern dairy industry.

To get an appreciation for how a small group of Canadian dairy cattle breeders designed and applied a long-term strategy for developing a cow capable of capturing Expo's coveted Supreme Champion title, read "For Maya, Patience Rules".

A talent for design of a different type is a prerequisite for putting together the collection of top-flight presentations comprising the Expo Seminars and Virtual Farm Tours program.

In "Trendy Topics", you can get a feel for how an Expo advisory committee, made up of dairy producers, agribusiness representatives, cooperative Extension personnel and Expo staff, selects topics that are likely to be of interest to Expo attendees and how they select qualified speakers for each session.

Fashion design has its place at Expo as well. To get a look at some of the subtle, and not so subtle, fashion statements made by Expo participants and attendees, check out "Style and Substance".

Our hope is that all of these stories, along with the events you attend and the people you meet while at Expo, will provide some inspiration for you to continue nurturing your own knack for design on your way to building a more successful dairy business. Have a great show!