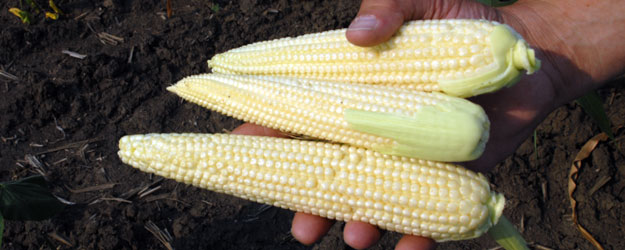 Soybean pod counts, however, were 'very ugly.'
What wasn't counted was as important, perhaps, as what was counted when it came to key parts of the Iowa leg of Midwest Crop Tour.

Scouts touring northeast Iowa report vast fields with nothing planted, or at least preventive plantings, forced by late snows that pushed back planting dates to untenable levels, a shocking sight in the nation's No. 1 corn state. Even within fields with otherwise decent yield potential, scouts encountered holes where nothing had been planted.

"The holes are going to tell the story in this state," says Peter Meyer of PIRA Energy Group. He showed the Crop Tour evening meeting in Iowa City a video taken from an airplane of unplanted Iowa fields. "You can see a field that looks like 220 from the road, but the holes are going to have a huge consequence on the market."

Iowa yields came in at 171.94 bu. per acre from 390 samples from each crop reporting district, a major advance from last year's final USDA yield of 137, but with wide regional variation. The yield potential for south central Iowa came in at just 159.63 bu. per acre, while up to 177.11 for the east central crop reporting district. "That's very impressive on the corn side, but very ugly on soybeans," says Chip Flory, Pro Farmer editor and director of the Western Crop Tour.
Listen to a full audio report from crop scout and Iowa farmer Chris Barron:


Iowa soybean pod counts in a three-by-three-foot square came in at just 927.3, far lower than the nearly 1,200 experts believe is necessary for optimal yields. The low spot: just 612.82 in north central Iowa to a high of 1,112.14 in east central, still not all that high, really. The pod robber: late planting.

Even on corn, don't expect the yield number to hold, Flory says, because so much of the crop is immature. "We will lose some of corn's potential. If September's not perfect, the crop will go backwards," he adds.

Scouts only entered fields where corn and soybeans were planted, ignoring those that hadn't been that would skew yield results.

"This crop is late," says Jim Lafrenz, DuPont Pioneer field agronomist for southern Iowa. "Iowa farmers got started a month late, and then got hit by big rains and a cold spell on top of that. When we throw that together, it's a crop that isn't very well along."

He adds, "we're compromising our nitrogen available because of the weather, and these plants are really drawing hard on that nitrogen." Diseases, however, have been minimal expect for a few hot pockets of corn rootworm. The crop also needs serious moisture, and soon, to reach its full potential. "We're six or seven inches below normal for July and August," Lafrenz notes. That has put parts of western Iowa back on the drought monitor.

"We're seeing yellow spots in the fields. Some are bigger than others," he says. "Not just nitrogen deficiency. Some of it was wet pockets. You see smaller ears and lower stand counts. Then you throw on top the nitrogen deficiency, and you may see much less yield."
Boyce Thompson, AgWeb editorial director, contributed to this report.
For More Information
See full coverage of the 2013 Pro Farmer Midwest Crop Tour, hosted by Pro Farmer.

DuPont Pioneer has been the Tour's lead sponsor since 2008. Other sponsors include RCIS, Chevy Truck, DuPont Crop Protection, GEOSYS, HTS Ag, Farm Credit Services of America and Montag Manufacturing.