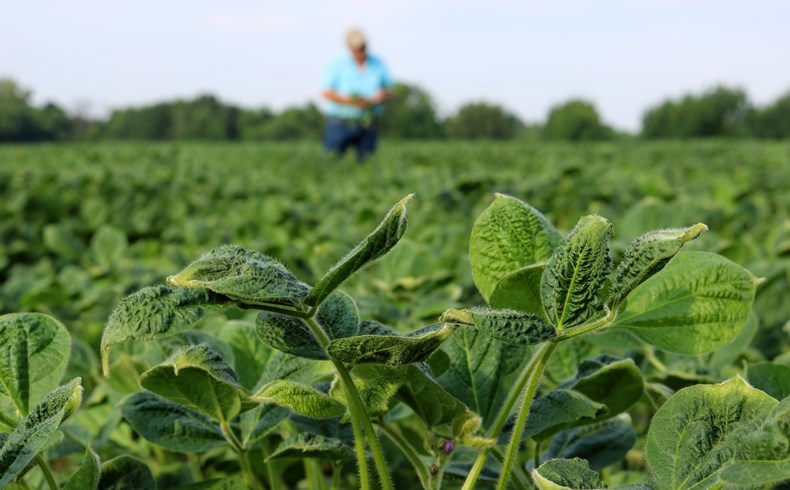 Dicamba is on the doorstep of a 2017 ban in Arkansas. On June 30, Gov. Hutchinson gave a green light to an emergency rule proposed by the Arkansas State Plant Board (ASPB) placing a ban on in-crop dicamba use. The potential ban now heads to the Legislative Council for final review. The next scheduled meeting for the council is set for July 21, 2017.
In a letter to Wes Ward, secretary of the Arkansas Agriculture Department (AAD), and Terry Walker, director of the ASPB, Hutchinson wrote: "…I am concerned that more limited options were not fully debated and considered because of the need for quick action. I know the Plant Board also shares my concern that this action is being taken in the middle of a growing season, but the volume of complaints do justify emergency action."
As of June 30, the AAD had received 507 complaints regarding dicamba drift across 21 counties.
On June 23, the ASPB sent a 120-day emergency dicamba ban to Hutchinson. Arkansas already banned Monsanto's Xtend dicamba technology in January 2017, and is on the cusp of following suit with BASF's Engenia.
Additionally, Gov. Hutchinson approved a "Pesticide Enforcement Response Regulation" proposal which will extend beyond the 120-day emergency rule. Essentially, it will allow the ASPB to levy fines greater than $1,000 but no more than $25,000 for dicamba violations deemed "egregious".
As of June 30, dicamba drift reports also continue to mount in Mississippi, Missouri and Tennessee.
Agday - Arkansas Dicamba - 7:6:17