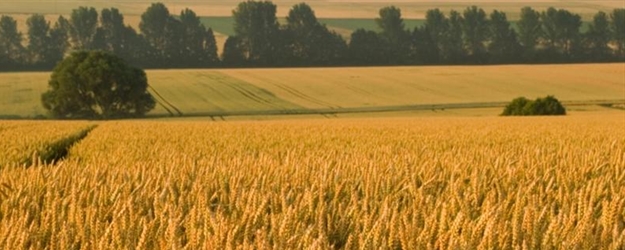 Recent volatility in Ukraine got the market talking earlier this spring, especially after wheat traded above $7 for a few days in March. But political unrest overseas might not actually have been the driving force behind these gains, according to U.S. Wheat Associates market analyst Casey Chumrau.
For the time being at least, all signs still point to normal export operation in Ukraine, she says. The country had already shipped more than 76% of its 2013/14 crop by March, according to Global Trade Atlas. Additionally, the Ukrainian ports are located relatively far away from the political turmoil.

Even so, some reports have indicated traders and customers will be hesitant to enter new contracts for Ukrainian wheat, given the current political and financial uncertainties, Chumrau says.

"If it persists, a perception of higher risk could affect the global supply and demand balance, particularly into the 2014/15 marketing year," she says. "Global supplies are already tight due to record-breaking consumption four of the past six years. As it is in the U.S., the real concern for the new crop in Ukraine and southern Russia is drought."

In other words, precipitation usually trumps politics, she says. Whatever happens overseas, "the U.S. wheat store is always open," she adds.

"U.S. wheat farmers have always produced enough wheat to supply the domestic market and still make half their crop available to the world," Chumrau explains. "The U.S. wheat supply chain is always ready to help customers with both planned and unforeseen demands."