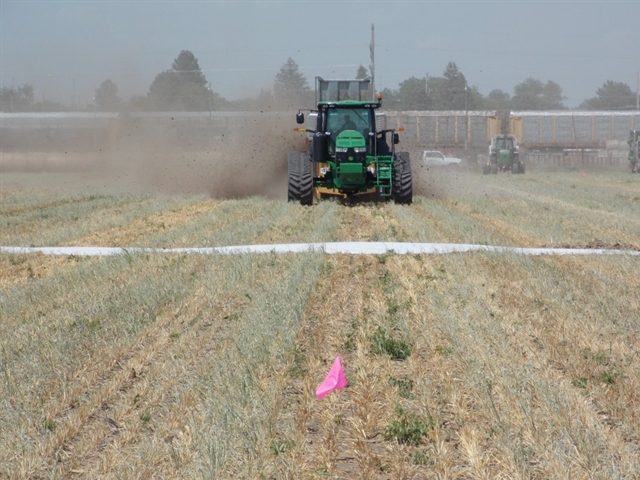 The Wisconsin Department of Natural Resources has scaled back proposed rules regulating factory farms' manure spreading amid complaints from the dairy industry.
The DNR last month completed scope statements to update manure spreading regulations for factory farms statewide, the Wisconsin State Journal reported Monday. Scope statements are broad summaries of agency proposals for regulations. Under a 2011 state law, the governor must sign off on the scope statements before the agency can start drawing up the rules.
The manure scope statements were designed to update spreading rules in light of widespread drinking water contamination in Kewaunee County, research on the hazards of airborne manure spraying and complying with other related state and federal regulations. The plans laid out reasons for changing standards on factory farm manure spreading. They called for defining sensitive areas where shallow soil and porous bedrock leave groundwater especially vulnerable to manure contamination and setting up extra precautions for such areas. Public notification would have been required when manure-spreading plans significantly change.
The DNR gave the statements to Walker's office, which then handed them out to farm industry groups, including the Wisconsin Dairy Business Association and associations for cattlemen, pork producers and soybean, cranberry and vegetable farmers, Walker spokesman Tom Evenson said.
Industry officials balked, saying the plan would be too costly, partly because it would have generally reduced the amount of manure that could be applied per acre, requiring dairy operators to obtain more land.
The DNR redrafted the scope statements to note the regulations would apply only to sensitive areas, which have yet to be defined. The rules would not address spraying or public notification and won't bring existing rules in line with new state and federal regulations. Walker approved the new scope statement on July 13, the same day the DNR submitted it to him.
"We're talking about probably a much narrower set of recommendations for practices and a more narrow geographic area that's being impacted," said John Holevoet, government affairs director for the Wisconsin Dairy Business Association.
DNR policy and public outreach director Russ Rasmussen said the agency narrowed the plans because opposition to the original proposals could have delayed the entire package for years.
Conservationists say the new plan will indefinitely delay consideration of health and water protections. They've also complained about the 2011 law allowing Walker to give industry a chance to limit regulations before the public knows they're under consideration. Nothing in state law prohibits the governor from seeking input from affected groups prior to approval, however.