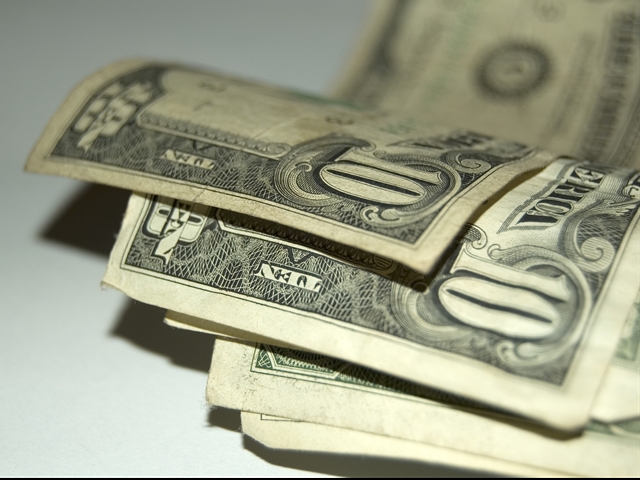 Since Election Day, the U.S. dollar has been on a rally, building to levels not seen in 14 years. The surging strength is having a cascade of impacts on other sectors, including commodities.
Oil prices are feeling the pressure and grains have also been down on expectations a strong dollar could slow down exports.
The Chinese Yuan fell to its weakest level against the dollar in almost eight years before recovering slightly.
While the dollar rally is new, what isn't is the fact farmers are doing their best to cut costs in hopes of saving their bottom line.
Ag lenders say farmers are spending less on capital and machinery, while saving more on inputs on fertilizer and fuel, which is partly why USDA revised their net farm income forecast this year.
While the picture isn't the prettiest, the red isn't as severe as expected.
"The initial numbers USDA put out in February showed, I think, $51 million in net farm income for 2015," said Jackson Takach, an economist with Farmer Mac. "They looked at the numbers again and said farmers were able to squeeze out a lot more expenses than thought. I think a $30 billion swing is why we haven't seen as much stress as everyone expected us to see."
He said USDA's 2016 projections point to a 10 percent drop in net farm income from 2015.
Thursday on AgDay, catch Tyne Morgan of U.S. Farm Report from the Ag Bankers Association Conference to look at why there hasn't been the flood of loan delinquencies that some projected in 2016.
AgDay-Smart Savings- Farmers Spending Less-11/16/16