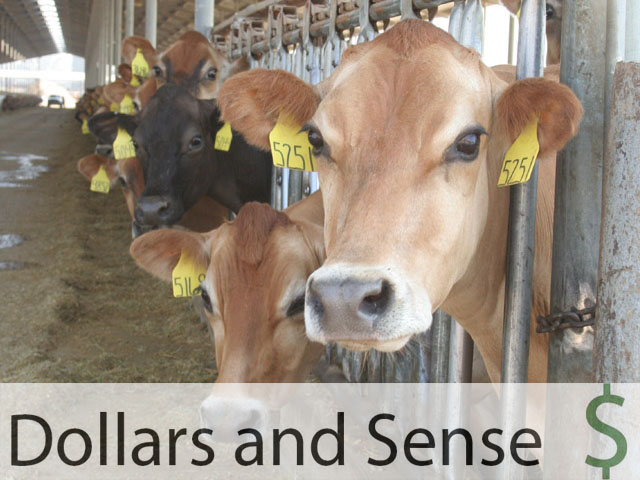 Follow the links below to read the extended versions of Dollars and Sense from Dairy Today. Extended comments are highlighted in blue.
---
Gertie and Geert van den Goor
Marlette, Mich.
Transplants from the Netherlands, the Van den Goors milk 3,000 cows at their Goma Dairy and were named 2014 Dairy Farmers of the Year by Michigan State University.
---
Shelly Dickinson
Loveland, Colo.
Mountain View Farm is a fourth-generation dairy farm, milking 2,500 cows with a beautiful view of the Rocky Mountains.
---
Gerald Fieser
Deland, Fla.
The Fiesers milk 600 cows and graze and hay 500 acres in east-central Florida.
---
Katrina Curti Rainey
Tulare, Calif.
The Raineys milk 550 Jerseys at Rainimade Dairy. Katrina helps her dad with his 2,800-cows at nearby Curtimade Dairy.
---