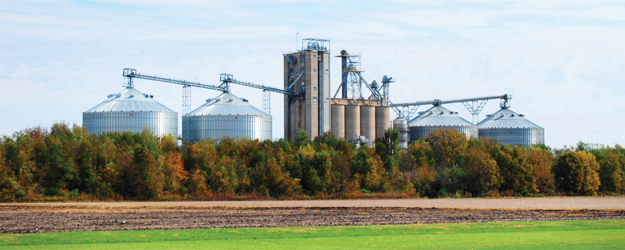 With reports of corn stalks growing multiple ears this summer thanks to pristine growing conditions, experts say it's wise to plan sales of that crop and soybeans.

"I think the market right now is probably trading at 171, 172 trend line," says Jamey Kohake, Paragon Investments, on the U.S. Farm Report Market Roundtable. "I think you saw rallies here up near $3.77 where the gap was from this week. But … the carryout's large, basis is getting weaker, I see no reason to hold back and wait for an early freeze. I'd be selling rallies right now."



In addition to price rallies, producers should be looking for opportunities to capitalize on basis, says Mark Gold, Top Third Ag Marketing. That's particularly true in light of the situation in North Dakota and South Dakota, where a tight supply of rail cars has prevented farmers from shipping crops quickly and kept grain bins filled up.

"Take a look at doing some basis contracts, locking it in today," Gold explains. "If you're in that OK area, if you're 40 to 50 under, somewhere in that range or better, go ahead and start locking in some basis right now. If you're in North Dakota, South Dakota … I don't know how much worse it's going to get, but that's something they're going to have to deal with.

"You've got to be proactive on these things and look not only at cash price rallies but basis rallies as well when they're there. Instead of waiting for harvest and seeing how bad it gets, be proactive, and that way you don't get caught up in this storage game of hoping to store grain looking for better basis and higher prices in the spring."

Click the play button below to watch the complete Market Roundtable report, including a look at the wheat and livestock markets, beginning at the 7:50-minute mark:



---
Click here for more news and videos from Top Producer's Power Hour.