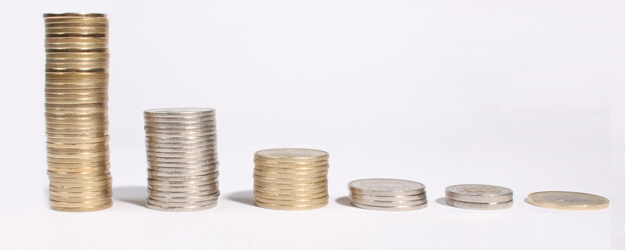 Extended below-average planting may support prices in the near-term, but a market expert says the U.S. has persistent supply problem.
Corn planting is extremely behind average this year, with only 5% in the ground, as of USDA's April 28 crop progress reports. (Visit AgWeb's Corn Planting Map around 3 p.m. today to see the updated report.)
But, Rich Nelson, chief strategist at Allendale, reminds farmers that late planting doesn't necessarily equal reduced yields. And, reduced yields don't necessarily equal higher prices.
Nelson says the 2013 planting season is extremely similar to 1984. "In 1984, we had late planting and we were coming off a major moisture-problem year," he says. "And now, in 2013, we have late planting and we're coming off a major moisture-problem year."
But, Nelson says, despite late planting and residual moisture problems, yields ended up 2% over trend in 1984.
While planting date is a factor in terms of yields, Nelson says the weather during the pollination period and kernel fill is more important. "This year's planting delays are not something to start panicking about."
Plus, as soon as weather allows, Nelson believes farmers will catch up quickly with planting. "There are single weeks where we can put in more than 30% of the crop in one week," he says.
Historically, the biggest planting week of the year is May 5 – 12.
The Impact of Planting on Prices
On Friday, May 10, USDA will release its monthly World Agricultural Supply and Demand Estimates and Crop Production reports.
Nelson says that planting progress is a big factor in USDA's May report. Allendale is predicting USDA will lower its corn yield estimate, which currently stands at 163.6 bu. per acre, by 2.5% to 159.4.
So how will this drop in yield expectations affect prices?
"Even with what sounds like an exciting drop in yields, 4 bushels, we still have a tremendous supply problem," Nelson says. "Even with yield issues we're facing, we cannot make a bullish case for new-crop."
Nelson advises farmers to remember that the 2012 marketing year is now in the past. "We know about the major rally we had last year between June and September," he says. "A lot of guys are making the mistake in that they are marketing like it is last year."
Don't wait to make new-crop sales hoping for a summer rally, he says. "Whenever we've had these major yield problem years, like 2012, they are not repeated twice in a row."
Nelson presented his findings during the April 30 Allendale Ag Leaders webinar.

For More Information
AgWeb will have complete coverage of the May 10 reports, following their 11 a.m. (CDT) release.
View current market quotes in AgWeb's Market Center.
 
---