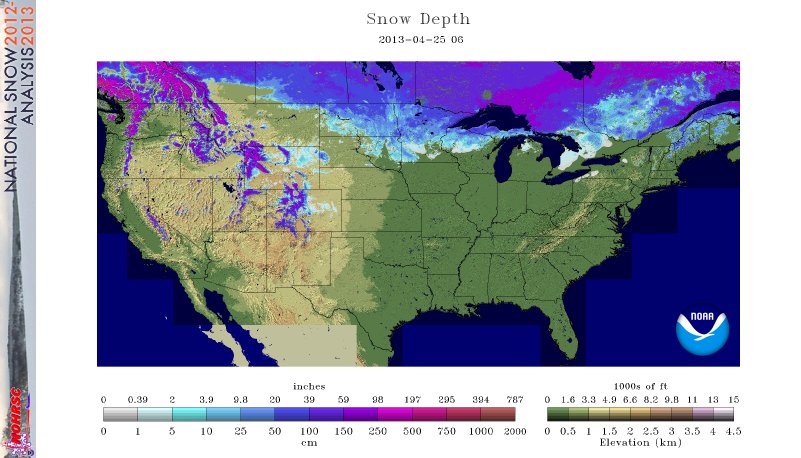 It's been more than a month since spring officially sprung, but don't tell that to Jeff Coulter, Extension agronomist with the University of Minnesota.
"A lot of guys were planting this time last year," he says. "This year has started a bit differently."
That's because there's still some snow cover across large portions of Minnesota, North Dakota, South Dakota and Wisconsin. Coulter is optimistic that the 10-day forecast is generous enough to see some Minnesotans planting as early as May 1.
Still, he acknowledges that many farmers – especially those in the Red River Valley region – could be faced with a late-planted crop this season. His No. 1 recommendation for those farmers? Be patient.
"The key this year will be to show restraint," he says. "Don't get in the field before it's dry."
Coulter estimates that farmers heading into a late-planted crop often jump the gun by 1 or 2 days. That might not sound like a significant amount of time, but it can make a tremendous difference in avoiding compaction problems by driving through too-wet fields.
Coulter also says farmers deviate from their original plans – at least for now.
"Stick with what you've purchased until the 20th or 25th of May before considering a shorter season variety," he says.
Rich Larson, a CCA with North Dakota-based Peterson Farms Seed, is also advocating a holding pattern until May 20 for his customers.
"Think about how many times you have planted into cold or wet soil in the past and had your seed lay there before it emerged, losing vigor and imbibing cold water," he says. "Plus, every time you have delayed emergence, you have uneven emergence. A corn plant two leaves behind its neighbors is a weed, not a productive corn plant. Waiting a few days and having your corn emerge fast and even is worth many, many bushels."
Mark Grundmeier, product manager with Iowa-based Latham Hi-Tech Seeds, says ultimately soil temperatures and conditions – not the calendar – should dictate planting dates.
"The majority of yield is determined during planting," he says. "Good things come to those who wait for the right seedbed conditions."
Farmers can avoid working "unfit" soils by following these three recommendations before planting corn, Grundmeier says:
1. Be sure soil temperatures are at least 50 degrees.
2. Check mid- and long-range forecast for frost or freeze warnings.
3. Minimize soil compaction by avoiding wet soils, reducing tillage and using the right implements.
"We still have a good month of optimal planting dates remaining," Grundmeier says. "There's no need to rush into wet fields."
Research even shows that corn hybrids adjust to later planting by shortening the time necessary to reach silking, says Iowa State University agronomist Roger Elmore.
"Development and final yield of these hybrids will not be largely affected unless an early frost occurs," he says.
Coulter says for the most part, late-planted corn can be managed largely the same as its earlier-planted counterparts.
"If you're planting late, you might have a slightly lower yield potential, so you might be able to back down a little on P and K," he says. "Otherwise, fertility needs should typically be the same."
You can download AgWeb's exclusive Delayed Cost Calculator to estimate potential yield loss due to a planting delay.