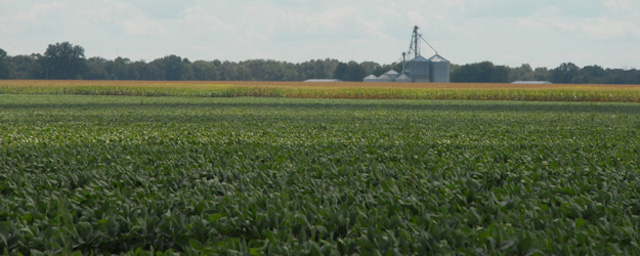 January's Rural Market Index (RMI) from Creighton University revealed cash rents are expected to take a double-digit dip in 2015, dropping 16% compared to 2014, from an average of $254 to $214.

"Cash rents are down $25 to $50 in some cases, but many are closer to what they were last year," says James Brown, CEO of Hardin County Savings Bank in Eldora, Iowa. "If commodity prices stay in this range, there will be more significant decreases next year."

Weaker crop prices continue to take the "air out of the bubble" in farmland prices, adds Ernie Goss, chair of 
regional economics at Creighton.

Other insights include:
Farmland prices in January were down for the 14th consecutive month.
About 71% of bankers say lower oil prices are not affecting ethanol production in their area.
About half of the bank CEOs surveyed say regulatory costs is the biggest threat to banks in 2015.
Overall, the RMI, which ranges from 0 to 100, was 50.9 for January, which was up slightly from December's 50.0 ranking. The confidence index (which measures expectations for the economy six months out) also increased, from 42.5 in December to 43.6 in January.

"[However], much weaker crop prices and declines in energy prices have negatively affected the outlook of bank CEOs in energy- and agriculture-dependent portions of the region," Goss says.

Farmers, in the meantime, are expecting more stable cash rent rates this year. In a November 2014 Farm Journal Pulse poll, 63% of the 1,200 respondents thought their cash rents would remain the same for 2015, and only 17% were anticipating lower rates. Another 8% expected rates to go up, and 12% did not rent farmland.