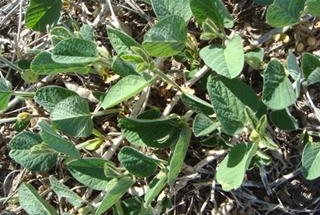 U.S. approval of Dow Chemical Co.'s Enlist Duo weed killer for treating genetically modified crops should be reversed because the government failed to adequately review its effects on human health, farmers and environmental groups said in a lawsuit.
The approval by the U.S. Environmental Protection Agency also violated the Endangered Species Act because the U.S. Fish and Wildlife Service wasn't consulted about environmental affects on wildlife, the Center for Food Safety said in a complaint yesterday in a federal appeals court in San Francisco.
Dow won authorization this month to use Enlist Duo in six states, clearing the way for sales of corn and soybeans genetically engineered to tolerate the herbicide. Dow Chairman and Chief Executive Officer Andrew Liveris is counting on Enlist Duo to help double earnings at Dow AgroSciences in five to seven years. Enlist, a combination of the herbicides 2,4-D and glyphosate, was created to compete with Monsanto Co.'s popular Roundup Ready system, which kills weeds using glyphosate while leaving crops unscathed.
Use of Enlist Duo will create "still more intractable weeds" that survive both glyphosate and 2,4-D, according to the Center for Food Safety, which favors curbs on genetically engineered crops.
The plaintiffs are asking the appeals court to review and set aside the final order granting unconditional approval of the herbicide.
"Dow AgroSciences is confident that EPA thoroughly reviewed this long-awaited new agricultural technology before registering Enlist Duo herbicide for use by American farmers," Rebecca Bentley, a spokeswoman for Midland, Michigan-based Dow, said in an e-mail. "We support EPA's registration decision and are confident that EPA will prevail in all of the related litigation."
The case is Center for Food Safety v. U.S. Environmental Protection Agency, 14-73283, U.S. Circuit Court of Appeals for the Ninth Circuit (San Francisco).