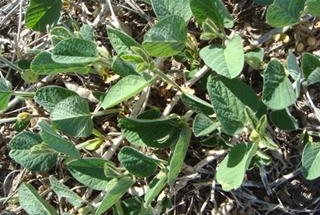 Dow Chemical Co., the largest U.S. chemical maker by sales, won U.S. approval for its Enlist Duo weed killer, clearing the way for Dow to begin selling corn and soybeans genetically engineered to tolerate the herbicide.
Enlist Duo, a combination of 2,4-D and glyphosate, can be used in six states, with another 10 pending registration, the Environmental Protection Agency said today in a statement. The Midland, Michigan-based company said last month that EPA approval would allow it to begin sales of the Enlist weed control system, which includes the herbicide mixture and the crops designed to survive it.
Dow Chairman and Chief Executive Officer Andrew Liveris is counting on the Enlist system to help double earnings at Dow AgroSciences in five to seven years. Enlist was created to compete with Monsanto Co.'s popular Roundup Ready system as weeds become immune to the glyphosate herbicide those crops were designed to tolerate.
Registration of Enlist Duo will expire in 6 years, allowing EPA to see whether glyphosate-resistant weeds are also becoming resistant to 2,4-D, Jim Jones, assistant administrator for EPA's Office of Chemical Safety and Pollution Prevention, said on a call with reporters today.
"EPA shares the concern of many farmers and environmental groups that the resistance to glyphosate experienced by growers will simply be repeated by 2,4-D, contributing to a pattern of increased herbicide use," Jones said on the call.
Farmers and Dow will be required to survey for resistant weeds and report them to EPA, he said.
About 70 million acres of weeds are no longer controlled by glyphosate, double the amount in 2009, Dow said in a presentation last month.