Stay connected to the latest farming news from AgWeb with our first-ever, easy-to-use mobile application.
Download the app to receive direct feeds of up-to-date market quotes, weather radar, seven-day forecasts, agricultural news, three-times-daily AgWeb Radio commentary with host Al Pell and more.
Here's a quick photo tour of the app:
The News Page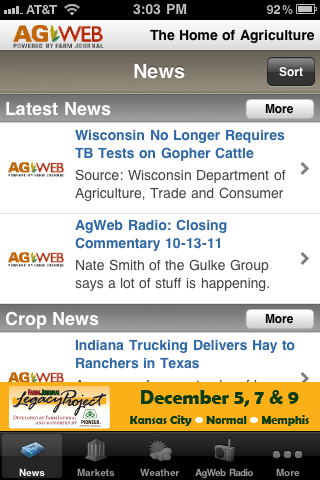 The Markets Page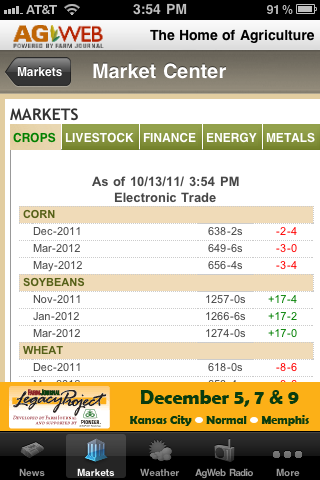 The Weather Page

 
 
The AgWeb Radio Page
 
Have a question about the AgWeb app? E-mail editors@agweb.com.
---