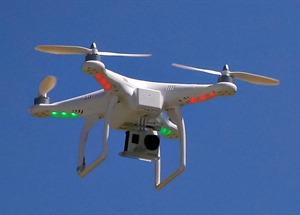 The Federal Aviation Administration granted two Section 333 exemptions for unmanned aircraft systems (UAS) operations earlier this week, including the first for real estate photography and the second for agriculture.
The agency gave the exemptions to Douglas Trudeau with Tierra Antigua Realty in Tucson, Ariz., and Advanced Aviation Solutions in Spokane, Wash. Advanced Aviation Solutions plans to use a fixed-wing eBee Ag UAS to make photographic measurements and scout crops for precision agriculture purposes. 
Under the exemptions, operations still must fly under particular parameters. For example, operations require both a pilot and observer. The pilot must have at least an FAA Private Pilot certificate and a current medical certificate, and the drones have to remain within line of sight at all times.
So far, the FAA has received more than 200 Section 333 requests from commercial entities in various industries.
In early December 2014, the FAA granted the first Section 333 exemption for the agriculture industry. Trimble sought and received approval to fly its UX5 unmanned fixed-wing aircraft to collect massive amounts of data, often faster than traditional surveying or mapping techniques.
Congress has instructed the FAA to finalize a plan for "safe integration" of unmanned aerial systems (UAS) by Sept. 30, 2015. Because of various delays, there remains speculation that it could be 2017 before regulations are finalized.
Many farmers are already using the technology to collect images and data on their operations. Others including Iowa State University ag law professor Roger McEowen, are urging farmers to remain cautious for now.
How are you using or planning to use drones on your farming operation? Share your thoughts on AgWeb's "practical applications" discussion thread.