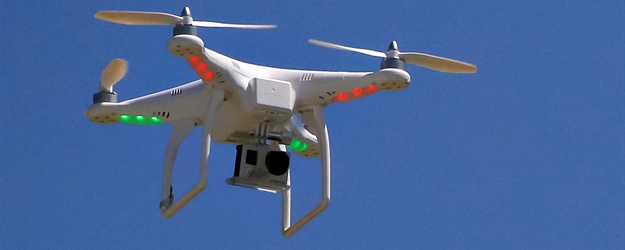 After years of anticipation, speculation and concern, drones are poised to have their big moment in agriculture. While some enterprising farmers and consultants have been using unmanned aerial vehicles (UAVs) for years, either "under the radar" or through the Federal Aviation Administration's Section 333 exemption, regulatory uncertainty has kept most drone applications on the ground out of fear of running afoul of the law. This will change next year.

The Federal Aviation Administration (FAA) has announced it will finalize new regulations for commercial drones in June 2016. The regulations will make it easier for farmers and crop consultants to take advantage of the technology. Unlike drones authorized under the Section 333 exemption, drone operations under the new regulations will not need an operator with a pilot's license. This removes a barrier that has discouraged more drone use, and it should lower the cost of drone services.

If you're thinking about taking flight in 2016, there are a few points to consider.
The new regulations will apply to all "commercial" uses of drones. Under FAA's interpretation, any drone application that furthers a business enterprise, including farming, is deemed "commercial." Unless you plan to use your drone solely for recreational purposes, then you're subject to the regulations. The regulations will likely include these provisions:
Operator qualifications. Although drone operators will not be required to have a civil pilot's license, they will still need to be licensed by FAA. Operators must pass an aeronautical knowledge exam to receive a license.
Airspace restrictions. FAA's regulations are expected to limit operations to a flight ceiling of 500'. Furthermore, the operator must be capable of maintaining an unassisted visual line-of-sight with the UAV during flights. Other restrictions might apply if your farm is located near an airport. It might be a good idea to talk with air traffic control at your closest airport for more information.
Avoiding collisions and accidents. Although the regulations will limit drones to less than 55 lb. (and many weigh much less), the risk of causing injuries to people on the ground is very real. FAA's regulations will prohibit operating commercial drones over persons on the ground not participating in the drone operation. Also, as a common sense measure, drones are required to yield to other aircraft, such as crop dusters, which might share airspace with UAVs.
Operating a UAV on your farm poses legal risks for your business. Although the risk of collisions with buildings or people on the ground is lower in rural areas, accidents do happen. It might be a good idea to evaluate your current liability policy to determine whether drone operations would be covered under your insurance. Several UAV-specialty insurance companies offer coverage for both liability and damage to the drone itself.
FAA has announced it will soon require all drones, whether commercial or recreational, to be registered with the agency. This will help FAA find the responsible party should there be an accident or collision involving a UAV. Several new companies have emerged with offers to assist drone owners in registering their aircraft. However, FAA has indicated its registration process will be simple and owners should "think twice" before paying a service to assist with registration.
This column is not a substitute for legal advice.