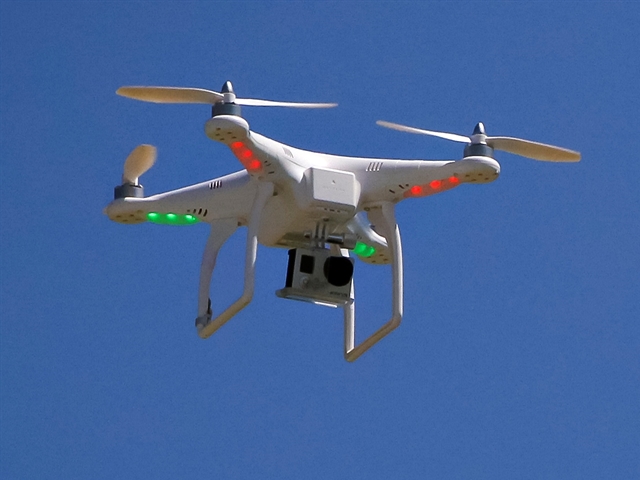 Wheat and canola crops in western Canada are getting ready for a close-up.
Farmers Edge Inc., a precision-agriculture company, plans to improve its crop data by using drones from Green Aero Technology Inc. that can enhance field images and help growers boost yields.
Farmers will get a clearer picture of field health and drainage that satellite imagery may not capture in fine detail, Wade Barnes, chief executive officer of Farmers Edge, said on July 26 in a telephone interview. Canada is the world's biggest canola exporter and one of the top wheat shippers.
"If we can't get data on satellite, we want to be able to react with drones," Barnes said. "We see drones moving from niche markets."
Farmers Edge, based in Winnipeg, Manitoba, offers products that analyze soil and weather conditions to boost productivity per acre and reduce costs. Farmers are demanding more technology to help boost yields amid low crop prices.
Revenue Jump
Revenue probably will double to C$30 million ($22.8 million) in 2016 from a year earlier as the closely held company adds customers with almost 4 million acres by the end of August, Barnes said. Farmers Edge, which also has operations in the U.S., Brazil, Australia and Russia, wants to expand drone use outside of Canada eventually, he said.
"The drone will just get that much closer to the problem and essentially be the eyes of a professional where he can't be," Barnes said.
The partnership means "that growers are able to make better land management decisions than ever before," Green Aero Tech CEO Scott Hiebert said in a statement. The technology "saves time, effort and money, while generating the most accurate information possible," he said.
Closely held Green Aero Tech is based in Swan River, Manitoba.