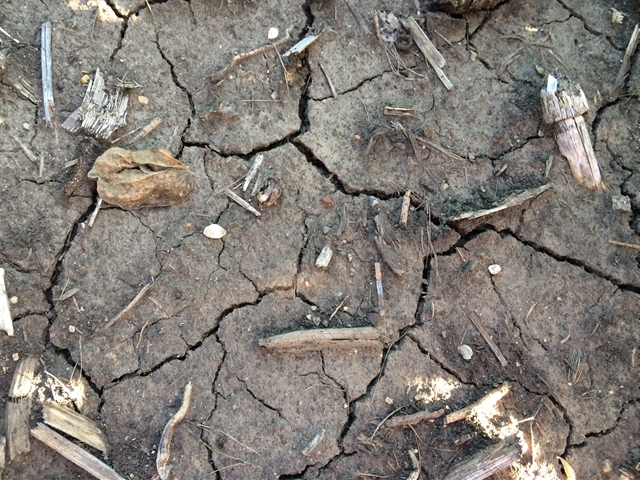 Drought continues to put stress on crops and livestock in North Dakota.
The weekly crop report from the U.S. Department of Agriculture says some parts of western North Dakota received over an inch of rain late last week. But drought conditions persisted. Temperatures across the state averaged 2 to 6 degrees above normal.
More than 70 percent of North Dakota's topsoil moisture supplies are rated short or very short.
Corn condition was rated 25 percent poor or very poor. Soybean conditions also were nearly 25 percent poor or very poor.
Much of pasture and range conditions also are rated poor or very poor. Stock water supplies are rated 27 percent very short, 39 percent short and 34 percent adequate.