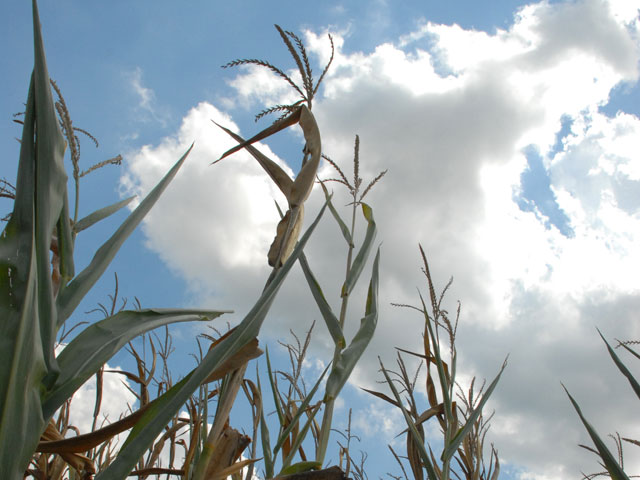 People might not know it from the lush fields and full lakes in most of South Carolina, but drought is creeping into the northwest corner of the state.
A June heat wave combined with weeks of dry weather has a moderate drought now covering nearly all of four counties, according to data from the National Drought Mitigation Center.
Drought Monitor Shows Exceptional Dryness Across Midwest
The biggest worry is agriculture, where farmers who grow corn and other row crops need rain to help their plants thrive. Stream flows and groundwater levels are still high from abundant rains in the winter and fall, but a true long, hot, dry summer could begin to deplete those reserves, officials said.
Dennis Chastain lives at the foot of the Blue Ridge Mountains in northern Pickens County. The pond on his cattle farm where the animals drink has dropped 18 inches in the past four weeks, an early indicator of a slowly building drought.
"It's really getting pretty seriously dry. It's not a problem yet, but I want people to be aware," said Chastain, who is a member of the state's Drought Response Committee.
The dry weather is currently the worst in Anderson, Greenville, Oconee and Pickens counties, with the building drought spreading back westward through the mountains of North Carolina and northern Georgia and Alabama. While Chastain is worried, he said the situation isn't dire.
"Where we are right now, one of two good rainfall events and we will be right back where we need to be," he said.
The rest of South Carolina has fared much better. The spring was dry enough to let standing water from October's catastrophic floods drain away, but there has been enough rain to keep crops growing. The remnants of Tropical Storm Bonnie brought beneficial rains to the state outside the drought at a critical time in late May, farmers said.
The majority of corn, peach and peanut farmers report their crops in good to excellent condition. Corn and cotton farmers are also faring well, according to the U.S. Department of Agriculture's farm report.
But a glance at rainfall maps show a sudden drop off in rainfall moving north and west in the state. Chastain in northern Pickens County has only got less than a half-inch of rain so far in June. Other areas of the state father west and east have gotten up to 8 inches of rain.
The dry areas have seen less than half their normal rainfall in the past month, while areas south and east of Interstate 20 and Interstate 77 have seen two to three times their normal precipitation in the past month, according to the Southeast Regional Climate Center's maps.
"One of the things that has characterized this year is it is either boom or bust," Chastain said about the rainstorms.