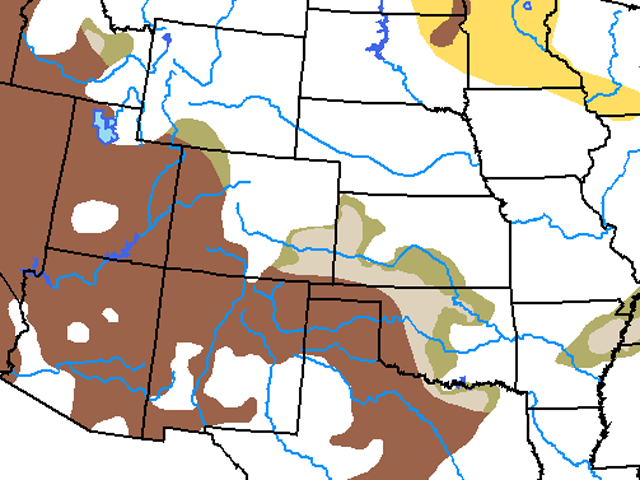 The National Weather Service's (NWS) says drought is likely to develop in the eastern portions of the Dakotas, across Minnesota and southern Wisconsin, while the long-lasting drought across the Plains could see some improvement, but largely remain intact.
This week's National Drought Monitor showed expansion of drought across central Texas, along with areas of the South and the four-corners region. Meanwhile, the Seasonal Drought Outlook states "precipitation increases substantially across the Central Plains during May, and with no tilt in the odds towards above- or below-median rainfall, some improvements to drought conditions are anticipated for southeastern Colorado, Kansas and central Oklahoma (through May). The prospects for significant drought reductions are less across western Oklahoma, most of Texas and eastern New Mexico, where long-term drought is entrenched and climatological late Spring rainfall is less likely to bring large scale improvements."
Click here for the full story on profarmer.com, including forecast maps.