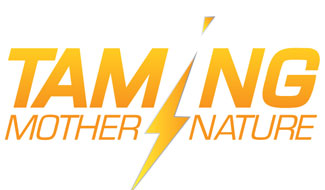 Watch these geographies as winter approaches
If the prospect of drought stress causes you stress, you're not alone. The drought-plagued summer of 2012 brought the greatest weather calamity of the past decade. About 80% of all agricultural farmland suffered to some degree.

Fast forward to today, and the drought portrait looks dramatically different. Most of the country is now clear. Yet the angry red and maroon hues of extreme- and exceptional-rated drought still paints portions of Texas, Oklahoma and much of the West, including nearly all of California, according to the latest U.S. Drought Monitor map. Where is drought headed next? That's an important question because its economic impact is devastating, explains Mark Svoboda, climatologist with the National Drought Mitigation Center. 

"A lot of people don't know that drought is on average, the No. 1 cause of economic loss, right up there with hurricanes," Svoboda says. "Those two stand tall above every other hazard combined."

This winter, most anticipated change will occur in the southwestern and western U.S., he says. Drought removal is possible in some areas, but drought will worsen in other parts of the country. 

"We're calling for some spotty improvement across the central and southern Plains," he explains. "The drought looks to persist or intensify again out in the Pacific Northwest and for California.

El Niño is often described as a drought-buster for the western U.S., but forecasters have been hesitant to announce its arrival. As of early November, the National Oceanic and Atmospheric Administration could only say there is a 58% chance El Niño will occur during the Northern Hemisphere winter.

That has left many weather predictors throwing around the word "average" quite a bit when making winter forecasts, including Bill Kirk, CEO of weathertrends360.

"We still think the winter will be colder than average for the U.S. overall, but not the epic cold some are forecasting," Kirk explains. "Long-term, we are in year seven of the cold 30-year Pacific Decadal Oscillation phase that started in 2007. The frequency of colder and [more snowy] winters is much more likely for the next 20 years."

He doesn't predict an overly wet winter, either. Much of the Midwest is marked for average precipitation, with below-average moisture likely in the Great Plains. Above-average moisture is expected in the Southwest and West, Kirk says.

As for Svoboda, disaster preparedness will remain a major focus. 

"Our main goal is about helping people prepare for drought," he says. "You're fine one day, then the next day it doesn't rain, [and that] turns into a week, turns into several weeks or a month—and you can find yourself right back in a drought." 
---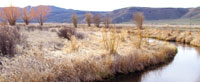 Where's Our Groundwater Going?
Earth's groundwater might be under some serious strain, according to James Famiglietti, a hydrologist at the Jet Propulsion Laboratory at the National Aeronautics and Space Administration (NASA). A recent issue of the journal Nature Climate Change featured his commentary on the matter.

"Precipitation, snowmelt and streamflow are no longer enough to supply the multiple, competing demands for society's water needs," he writes. "Because the gap between supply and demand is routinely bridged with non-renewable groundwater, even more so during drought, groundwater supplies in some major aquifers will be depleted in a matter of decades. The myth of limitless water and the free-for-all mentality that has pervaded groundwater use must now come to an end."

Famiglietti suggests the first step to a solution is admitting the problem exists. Smarter farming practices will be a likely target once society is committing to change, he says. The agricultural industry accounts for about 80% of water use globally, so even modest efficiency gains will result in tremendous amounts of groundwater saved.