NOAA has released its latest U.S. Seasonal Drought Outlook report, valid until Nov. 30, 2014. The report shows some encouraging trends for the Southwest but leaves Western growers discouraged.
Drought removal is likely in Kansas, Oklahoma, Texas, New Mexico and Arizona. Meantime, it is expected to develop, persist or intensify in Washington, Oregon, Idaho, California, Nevada and Utah.
According to David Miskus, meteorologist at the Climate Prediction Center (NOAA) there is also potential for drought development in the Midwest and Southeast.
"An anticipated wet pattern during late August in these regions, however, may halt the development of drought and even erase abnormal dryness, so no areas of development were included here," he says.
Below-normal temperatures have kept evaporative levels low in the Midwest and Southeast, despite some depleted soil moisture due to recent below-normal rainfall in these regions, Miskus adds.
Click here for additional details on the latest seasonal drought assessment.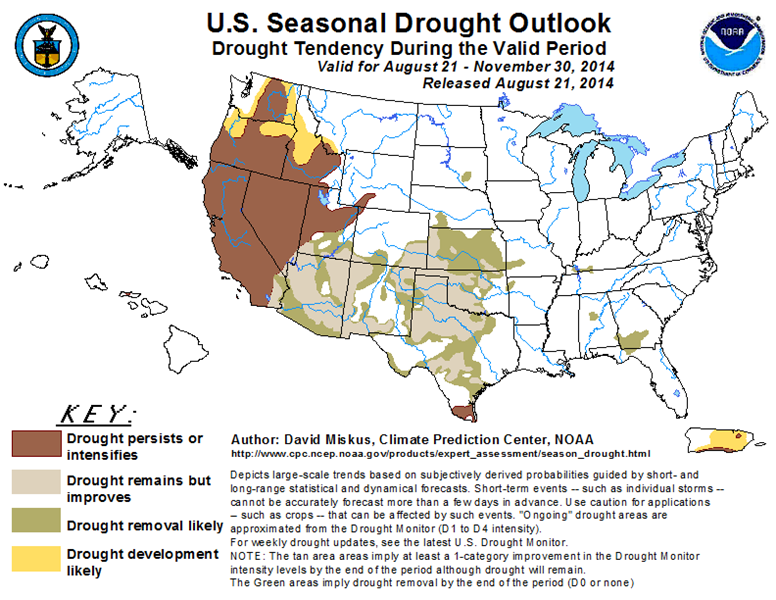 (Click on photo to enlarge.)