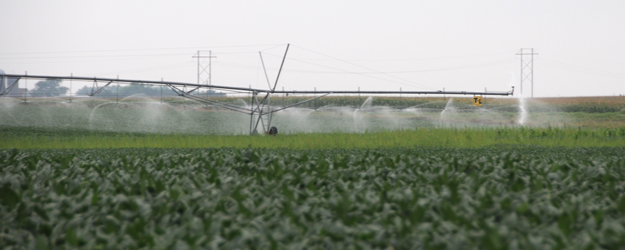 More than 1,000 irrigators across Nebraska were ordered by the state to stop pumping from rivers and streams until drought conditions improve.
As of Friday, the Nebraska Department of Natural Resources issued 1,106 shut-off notices to farmers and ranchers in every river basin in the state with the exception of the Little Blue in southeast Nebraska and smaller tributaries along the Missouri River.
Keith Paulsen, head of the Natural Resources Lincoln field office, said the agency's order affects about 500 surface water right permits in the Big Blue River basin, or about 300 individual farmers. The area includes the following: Gage, Saline, Seward, Butler, Polk, York, Hamilton and Adams counties.
"The Little Blue is not closed. It's got plenty of flows," Paulsen said. "It's going to take significant rainfall before we will open it up again," Paulsen said. "It's a critical time for farmers right now. They are not happy."
As of last week, alll of Nebraska was suffering from moderate, severe or extreme drought, according to the U.S. Drought Monitor.
Read more: State orders irrigators to stop pumping water, Journal Star