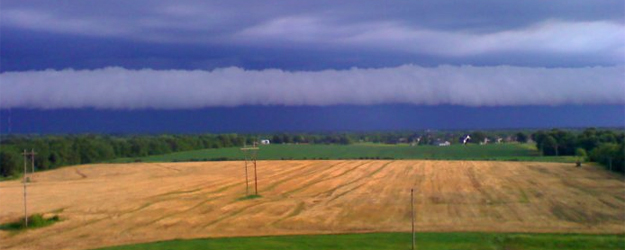 2012 had the drought to send prices sky-high. Jerry Gulke says 2013 will need its own problem to resuscitate the markets.
2012 will be remembered as the year of the drought. The devastating drought left many farmers with scant yields, which caused grain prices reached historic highs. A classic weather market was the overriding theme for the year.
But, that's now history. And, many are relieved to leave the challenging year behind.
"I was just as anxious as anybody to put 2012 behind me," says Jerry Gulke, president of the Gulke Group.
So, what does 2013 have in store in terms of prices?
Gulke says the grain markets started a rally in December, but it fell apart. An improving economy and healthy South American crops are some of the reasons for the price slide.
"Now we are trading at levels we haven't seen since early July," Gulke says. "We basically wiped out all the benefits of the drought price impact."
The market is now trying to decide the prospects for 2013, he says. "We have destroyed prices in the first week of January." Grain prices slid once again during the second straight holiday abbreviated session. Read more about this week's market movements: Grain Markets Hit Hard by the Holidays
Gulke says the market needs new information jolt prices. "We have to get some bad news out there, production-wise, to make someone believe we need to pay $7 for corn and $14 for beans again. Now we are in a position where we need a problem, and that's not where we want to be."
Listen to Gulke's full analysis:
New Information on the Horizon
Market-jolting material could be in store next week. USDA will release five reports Friday, Jan. 11: Crop Production, Annual Crop Production, Winter Wheat Seedings, World Agricultural Supply and Demand Estimates, and Grain Stocks. These reports will include USDA's final estimates on corn and soybean production and acreage for the 2012-13.
Note, these will be the first reports released at 11 a.m. CDT, not at 7:30 a.m. as in the past. AgWeb will have full coverage and analysis of the reports.
Here's what you need to know going into the Jan. 11 reports. Read AgWeb's Pre-Report Analysis, News of Jan. 11 Reports.
---