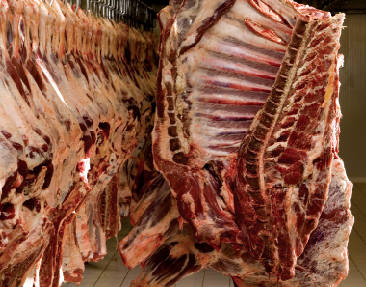 Failure to adhere to antibiotic labels and protocols, with resulting residues in meat or milk, could put your dairy out of business.
---
Bonus Content
More on drug residue prevention
---
"It could even lead to civil court proceedings. That's how serious this can go—especially with multiple violations," says Gregory Edwards, a dairy technical services veterinarian with Zoetis (formerly Pfizer Animal Health).

As of April 25, there were more than 60 dairy and calf ranches on USDA's Food Safety Inspection Service's 12-month, multiple violator list. They were located in 17 states, with all major dairy states except Idaho and Texas listed. California had nearly half of the violators.

"The reason for all of this concern is human health safety. The purpose is to prevent medical conditions such as acute reactions or chronic effects from consuming these products in meat or milk," Edwards says.
The Food and Drug Administration (FDA) has been cracking down on violators during the past five years. In 2008, a USDA sampling of carcasses showed that dairy cattle (cows and bob veal) were just 8% of the total number of animals slaughtered in the country. But they represented 90% of the antibiotic residues, Edwards says.

In subsequent follow-up investigations, FDA found:

1. Owners and employees not following label directions.

2. Insufficient animal identification, which led to animals being slaughtered prior to the conclusion of with­­holding periods.

3. Inadequate records in which date, drug, dosage, route of administration or person who gave treatment was not accurate or not recorded.

One of the key take-homes is that any antibiotic can cause a residue if it is not properly given or withholding periods not followed. That's even true of over-the-counter antibiotics—which account for two thirds of the violative residues, Edwards says.
If a residue occurs in an animal, FDA investigators will calculate a "risk score" for the violative residue. If your score exceeds FDA's critical level, it will trigger an on-farm investigation. They will ask three main questions:
Do you know/suspect how the residue occurred?
Do you have written protocols in place?
Have you made any changes in your protocols and drug-handling procedures since the residue occurred?

But it might not stop there. If the FDA investigator finds circumstances that could lead to future residues, he or she might look at your drug inventory to determine usage, Edwards says. They may also scrutinize your protocols and your records.

While computerized records are nice, investigators will want to see any hand-written notes taken at the time of treatment. Keep these on file to show you have real-time evidence of treatment, Edwards says.

Once the investigator has completed the investigation, he or she will write up findings and ask you to sign it. You are not obligated to sign if you disagree with the findings, and you can ask the investigator to correct findings you believe to be inaccurate. But the burden of proof will be on you, Edwards says. You also might want to consult an attorney for advice.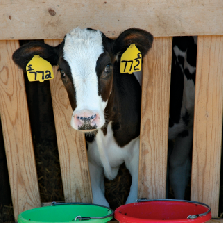 Insufficient animal identification can lead to animals being slaughtered prior to the end of withholding periods.
---
Prevent Residues
After conducting dozens of on-farm inves­tigations for antibiotic residue violations, FDA recommends:
1. Keep complete records, including animal identification, product, dosage, route of drug administration, withholding period and the person giving the drug.
2. Follow the label or prescription for extra-label drug use.
3. If selling calves that have consumed colostrum, milk which might contain antibiotics or medicated feeds, have the buyer sign a dated statement acknow­ledging that information and the appropriate withholding period.
4. If selling animals through a sale barn or agent, record the date of sale, back tag and any other animal identification.
5. Involve your veterinarian in any antibiotic usage to develop protocols specific to your operation.
6. Maintain written protocols that are current and dated.
7. Use the most current "Milk and Dairy Beef Drug Residue Prevention Manual."
Extra-Label Drug Use
Keep in mind that any non-label use of an antibiotic is defined by FDA as an "extra-label drug use" (ELDU). As such, it requires the involvement of your veterinarian, who must write a prescription for that use and have it pasted onto the drug bottle.
"Such ELDU is limited to modalities ... or death may result from failure to treat," Edwards says. "FDA has determined from USDA-FSIS testing results and on-farm FDA investigations that ELDU without veterinary oversight is the primary cause of antibiotic residues in carcasses," he says.
In 70% of cases, veterinarians have not been involved in treatment protocols or the decision to medicate.
In order to write an ELDU prescription, a valid veterinary client-patient relationship must exist where the veterinarian is directly familiar with conditions on your operation. In the case of an adverse reaction or a failure of the prescribed therapy, he or she must also be readily available for follow-up.
"Protocols aren't made in a vacuum," Edwards says. They are best built by the veterinarian, management and workers who will be giving treatments, with input by all to make the protocols understandable and workable, he says. "They need to be done in a way that is effective for your farm," Edwards says.