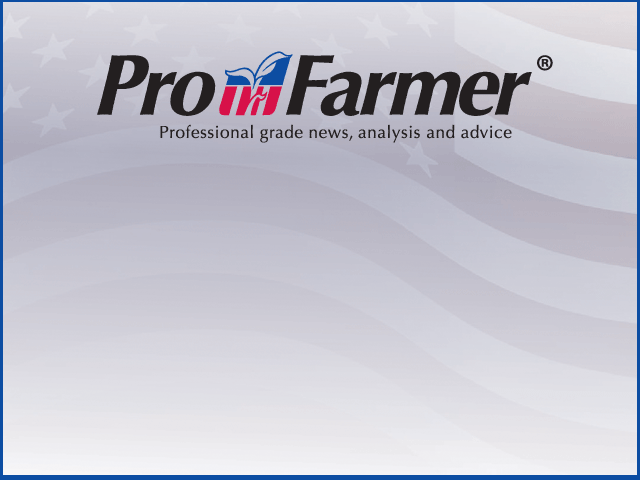 Soybean futures rallied on Friday to post solid weekly gains as traders responded to forecasts calling for recent dry weather to extend into at least mid-month. Corn and wheat futures followed the soybean market higher, but could only muster slight gains for the week. USDA's Aug. 12 Crop Production and Supply & Demand Reports, along with the weather, will set the price tone in the grain and soy markets for the second half of August.
We take a detailed look at the condition of the crops ahead of next week's first survey-based USDA corn and soybean crop pegs -- and much more -- in this week's newsletter.
Pro Farmer Editor Brian Grete highlights this week's newsletter below:
Click here to subscribe to the Pro Farmer newsletter.
Pro Farmer Members have access to the daily news that moves the markets and impacts farm policy at ProFarmer.com.