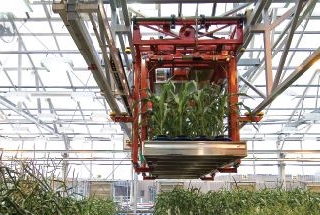 DuPont Co. agreed to work with Chinese seed producer Origin Agritech Ltd. to develop new genetically modified crops for the country's farmers, an announcement that lifted shares of Origin by the most in a year.
Origin is awaiting Chinese approval of corn varieties that have been engineered to control insects and tolerate herbicide, the companies said in a statement Tuesday. The commercial licensing agreement with Wilmington, Delaware-based DuPont "will deliver much needed new seed options for China's farmers," they said. Origin Agritech shares jumped as much as 86 percent in New York trading.
President Xi Jinping has urged China to take the lead in developing genetically modified crops, and agricultural biotech was highlighted in the country's most recent draft Five-Year Plan. In February, Switzerland's Syngenta AG, the world's largest pesticide maker and a supplier of modified seeds, agreed to be acquired by state-owned China National Chemical Corp. for $43.2 billion.
DuPont's Pioneer seed unit has operated in China for almost 20 years and is the largest multinational corn-seed company in the country, according to the statement. In December, DuPont agreed to merge with Dow Chemical Co., a deal that will be followed by a three-way split, creating the world's largest agriculture business.
Beijing-based Origin Agritech rose 31 percent to $1.75 in New York.