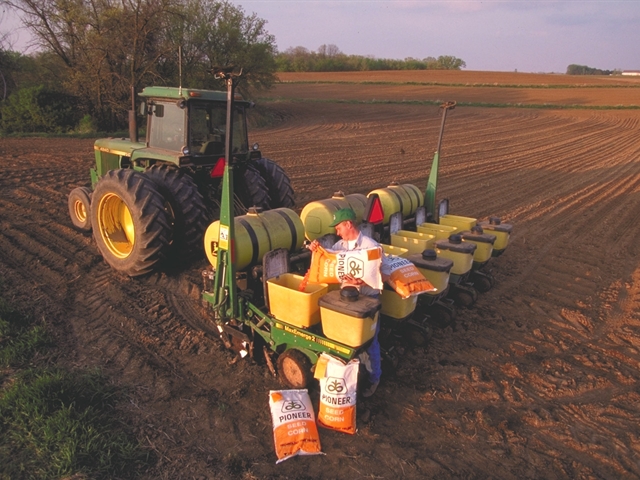 DuPont Co., which plans to merge this year with Dow Chemical Co., raised its earnings outlook for 2016 after higher seed prices boosted first-quarter sales.
The company increased its full-year operating earnings forecast by 10 cents a share to $3.05 to $3.20 a share, saying negative tax and currency impacts will be less than previously estimated. Cost reductions of $730 million are on track for this year, DuPont said in a statement late Monday.
Chief Executive Officer Ed Breen is eliminating 10 percent of the workforce as part of a plan to cut expenses ahead of the year-end merger with Dow, the biggest-ever combination in the chemical industry. First-quarter earnings excluding restructuring costs and other items were $1.26 a share, exceeding the $1.04 average of 17 estimates compiled by Bloomberg.
"Solid execution, local price and product mix gains, and higher corn area led to a strong start to the year for our Ag business," Breen said in the statement. "Our other businesses generally performed well, slightly above our expectations. We made progress with our global cost savings and restructuring plan."