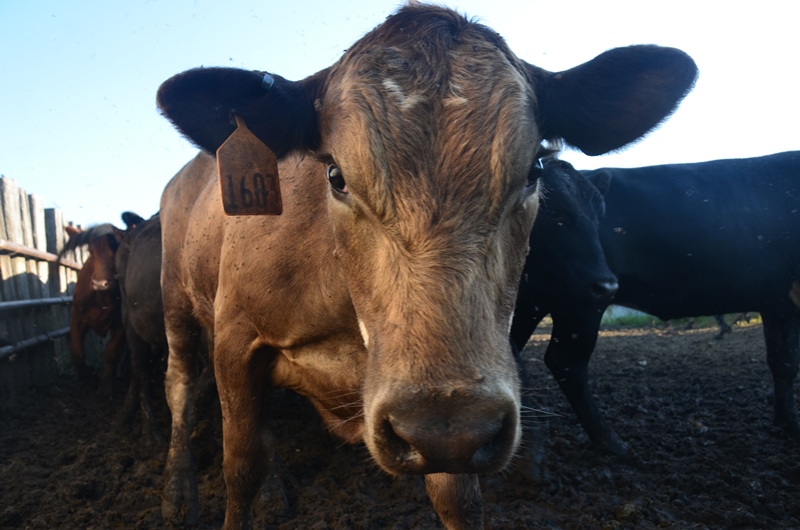 Farmers frustrated with the bleak financial picture are facing more of the same this year with pressured prices. However, economists say after multiple years of declining cash flow, signs are modestly pointing up.
"It's probably better than we expected last year, but still nowhere near where we want it to be," said Jackson Takach, an economist with Farmer Mac.
In an early exclusive of the Summer/Fall edition of Farmer Mac's "The Feed," Farmer Mac revealing livestock producers are faring better than their grain counterparts so far in 2017.
"If you look at the dairy industry, if you look at the cattle industry, hogs, poultry, cash receipts look to be up this year compared to 2016-much higher than we expected at the beginning of the year," he said.
Despite the crumbling corn prices, Takach says the overall ag economy is showing signs of rebounding.
"I think we're on our way," he said. "The declines in net farming income have started to level off; we saw a bounce this year in net farm income and net cash income is what we're expecting. Maybe we're close to that bottom now."
It's those farming areas heavily reliant upon row crops that are still showing stress.
"Obviously there's going to be some outliers, but in contrast, I'd say we are looking at flat incomes in contrast to last year," said Alan Hoskins, CEO of American Farm Mortgage, which has a footprint in Kentucky, southern Illinois and southern Indiana.
Hoskins says the yield story is still unwritten, but once combines roll this fall, a more accurate financial picture will be portrayed.
"We're definitely seeing some people that are going through some stress financially, no questions," said Hoskins. "One of the things we are looking for is the stress in working capital."
Hoskins says after harvest, when producers push the pencil to paper, if red is the final number, conversation is key.
"Don't be afraid to have that conversation with your lender, with your spouse, with the person helping you with marketing, he said. "Just because it doesn't pencil out this year, candidly, there were operations that ran into situations this year- where it didn't pencil out.  
Hoskins says in some cases, there's still enough working capital reserve to still offset down years, but it's that working capital that's helped many producers survive the economic headwinds.
"That's the surprising factor in this: delinquencies are up, bankruptcies or foreclosures are up, but not what you'd expect," said Ernie Goss, Creighton University Economist and author of the Rural Mainstreet Index. "We've had four straight years of declining income."
"The delinquency rates are still very low," said Takach. "I would have expected more of a movement if we were going to have a really significant downturn in the farm financial sector. They're still pretty low historically, but they are up from the absolute lows, but it's not double or triple the levels that we saw maybe during the financial crisis of 2009. We're not seeing any sort of jumps like we did back then-that's a pretty positive sign looking forward."
That resiliency is one reason Takach has a slightly more positive outlook on the farm economy moving forward. 
"I've got to give the economy someone like a B- [grade], maybe upgraded from a C earlier this year, just because we have seen the livestock half of the ag sector do so much better than we expected," he said. "They're kind of raising the tide a little bit."
While Goss foresees continued pain for producers for next few months, it's the start of a new calendar year that could bring a fresh start, improving from his C grade today.
"When you put livestock in with grains, it gets better, and that C I expect to move up to B by the quarter 1 of 2018," said Goss.
Goss' optimism rides on two main factors: a weaker U.S. dollar and impressive exports in 2017.
9/9/17 Farmer Sentiments and Farm Economy