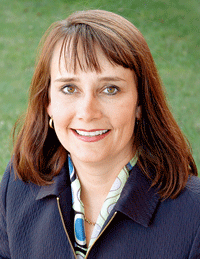 Being the editor of Farm Journal, I've had the chance to carry on conversations with plenty of individuals many folks only read about or see on TV. I never take that access—or those opportunities—lightly, but I have never been more excited about a gathering than the one we're co-hosting with Farm Foundation in Washington, D.C., this December.

The assembly, "A Conversation with the Secretaries," invites all former Secretaries of Agriculture to gather in one room and use the historic roundtable to offer perspectives on where ag is, where it is headed and how that compares to where it has been.

The former secretaries invited start with John Knebel, who followed Earl Butz and served President Gerald Ford until January 1977. From there, they span seven other secretaries who served five other presidents. The lineup ends with Michael Johanns, who left in September 2007 to run for the U.S. Senate. Included in the prestigious group are: Robert Bergland, John Block, Clayton Yeutter, Alphonso Michael "Mike" Espy, Daniel Glickman and Ann Veneman.

Based on confirmations and communications with the group, we expect a good turnout. Can you imagine?! They can talk firsthand about everything from the boom times of the 1970s to the farm crisis of the 1980s, the Payment-In-Kind (PIK) Program and countless mile markers.

I'm honored to help bring these ag leaders together—and hope you will join us. Register for the Policy Summit at www.FarmJournalForum.com. It will be history in the making!