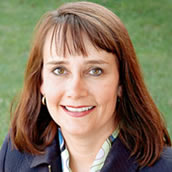 At a dinner in Washington, D.C., the other night, a few of us had a spirited discussion about how bullish we are about agriculture. Long gone are the dark days of the 1980s. In many ways, those tough times helped lay the foundation for today's success. Some of the same guys who wouldn't say a peep about their struggling financial position in those days have dug out, realigned their farm business and are delighted to be paying cash for ground these days.

The firm financial footing that agriculture is on today is one of the fundamental differences between then and now. Our industry is also in the spotlight more than it has been for decades. Farmers are in the forefront of feeding a burgeoning population and, for better and worse, the public is paying attention to production agriculture. Having former President Bill Clinton as the keynote at USDA's recent Outlook Forum made that clear. (Be sure to read Washington and Policy Editor Roger Bernard's coverage of Clinton's remarks.)

At the Outlook conference, USDA Chief Economist Joe Glauber predicted that more acres will be planted to major crops in 2011 than since 1998. The acreage battle wages on. As Farm Journal Economist Bob Utterback points out, all eyes will be on the upcoming March 31 USDA Acreage report. As always, you can check our website for the official numbers and analysis from experts.

We have also teamed up with Commodity Update to offer you a chance to receive text alerts with the key data right after the numbers are released. If you'd like to take advantage of this offer, simply text "USDA" to 46786.