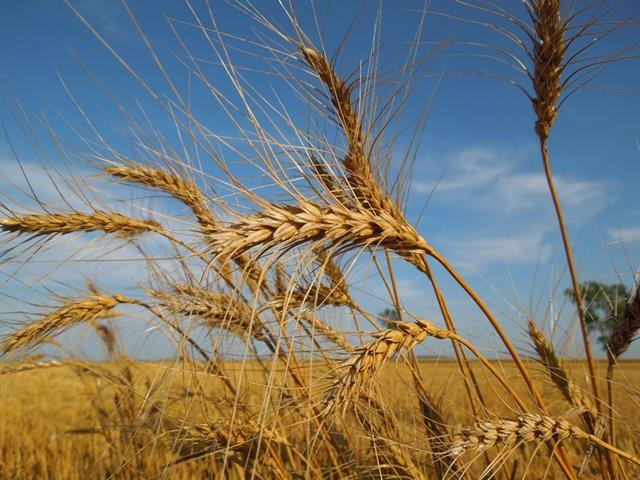 Egypt agreed to buy U.S. wheat in a tender for the first time since September as traders cut prices after last week's offers were rejected.
The country, the world's top wheat importer, bought 290,000 metric tons of U.S. hard, red wheat for an average price of $273.11 a ton, according to the General Authority for Supply Commodities, the state-run buyer. It canceled a U.S.-only tender Feb. 18, citing high prices, and purchased cheaper European grain the following day.
"Prices offered today are much better than the previous tender," Mamdouh Abdel Fattah, vice chairman of GASC, said by phone from Cairo.
Egypt is seeking to use a $100 million credit line from the U.S. to buy American grain. U.S. wheat has been unattractive in international markets this season amid a strengthening dollar and more expensive freight to North Africa compared with European suppliers.
Wheat Futures rose 0.7 percent to $5.0725 a bushel at 12:09 p.m. on the Chicago Board of Trade, after declining 5.2 percent in the four previous days.
Egypt bought five cargoes of wheat in Tuesday's tender from Cargill Inc., Groupe InVivo, Louis Dreyfus Corp. and Ameropa AG, according to GASC. The average cost includes freight, Fattah said.
In the Feb. 18 tender, Egypt received four offers of U.S. wheat with an average price of about $304 a ton, data compiled by Bloomberg show.
Before Tuesday's tender, Egypt's GASC had only purchased one cargo of U.S. wheat since the marketing year began in July, a 55,000 ton shipment sold in September by Ameropa, Bloomberg records show. That compares with purchases of 1.86 million tons of French grain and 1.02 million tons of Romanian, as well as additional supplies of Russian and Ukrainian grain.