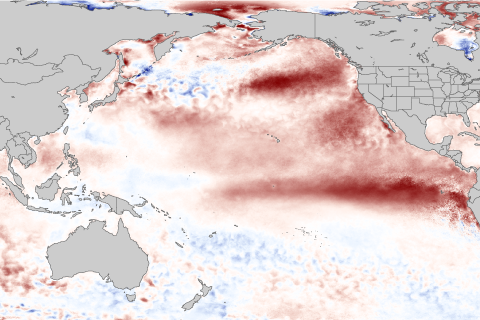 El Niño is not inherently good or bad – it's a matter of perspective, not to mention geography. California tends to grab the headlines simply because the West Coast is thirsty for any positive drought information, and El Niño events tend to deliver wintertime relief.
But what about other areas of the country? The Midwest has access to a newly created resource, explains Illinois state climatologist Jim Angel.
"A number of Midwestern regional climate service partners, including state climatologists, regional climate centers, and NOAA offices, put together a two-page fact sheet on El Niño status and impacts in the Midwest," he says.
Here are some highlights of what users can learn from this fact sheet:
Winter temperatures in the Midwest could be above-normal throughout the region, with the exception of southern Missouri.
This milder winter could benefit several crops, including winter wheat, forage crops, cover crops and fruits such as apples and grapes.
A milder winter would also be beneficial to livestock producers by lowering operating costs and minimizing stress to animals.
States along the Great Lakes should see below-normal precipitation this winter.
NOAA's Climate Prediction Center predicts a 95% chance El Niño conditions will last all the way through winter.
The fact sheet also points out several weather factors that El Niño will not affect, including the potential for ice storms and blizzards, the first freeze in the fall or the last freeze in the spring. The presence of El Niño cannot inform the intensity of any single weather system or track its progress.
For more information, visit https://climateillinois.files.wordpress.com/2015/09/enso-midwest-september2015-final.pdf.