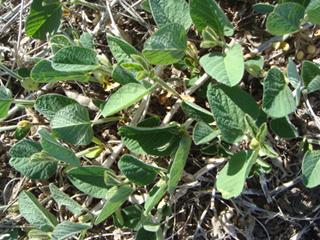 Farmers will soon have a new choice for weed-resistant corn and soybeans.
The USDA yesterday announced its approval of Dow AgroSciences' "Enlist" trait for corn and soybeans, which makes the plants resistant to the herbicide 2,4-D. It is a big step forward for the genetically modified seed and for farmers, who have been struggling to control weeds that have become resistant to glycosophate, or Roundup, in their fields.
"Enlist will help farmers increase their productivity to meet the growing demand for a safe and affordable food supply," Tim Hassinger, the president of Dow AgroSciences, said in a press release. "We've used the latest science and technology to address problem weeds. Enlist will be a very effective solution and we're pleased to have this technology one step closer to the farmgate."
However, farmers looking to take full advantage of the Enlist technology will need to sit tight, at least for now. Dow still needs EPA approval of its Enlist Duo herbicide that combines 2,4-D and glycosophate. The company thinks it will have all approvals in time to sell the Enlist package to farmers for the 2015 planting season.
Are you considering Enlist for your fields? Let us know on the AgWeb discussion boards.