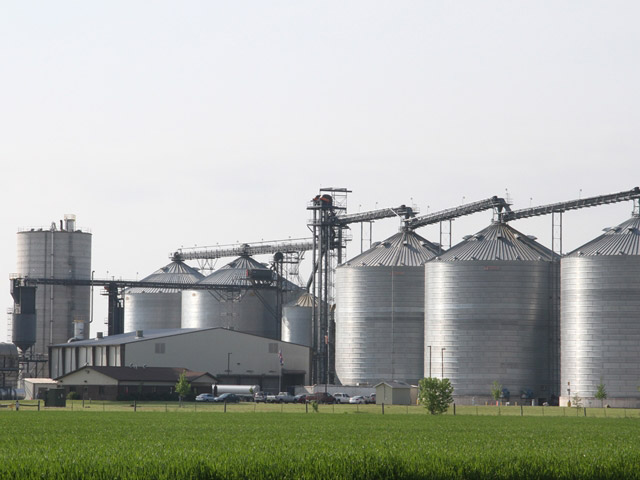 Agriculture, ethanol industry welcome certainty of final rule, but say required volume is too low.
After years of delays, EPA on Monday finally released the renewable fuel standards for 2014, 2015, and most importantly, 2016.
The rule calls for a total of 18.11 billion gallons of renewable fuel in 2016, with targeted growth expected in categories such as:
cellulosic biofuel (230 million gallons in 2016).
biomass-based diesel (1.9 billion gallons in 2016 and 2 billion gallons in 2017).
advanced biofuel (3.16 billion gallons in 2016).
The remainder of the total renewable fuel volume is expected to come from corn-based ethanol, with an implied requirement of 14.5 billion gallons in 2016.
While that represents growth over 2015, that amount still fell short of expectations for those hoping for more aggressive renewable targets while still being higher than what others wanted to see.
As everyone from ethanol producers to the oil industry anticipated the 2016 rule, "there were a wide range of expectations of what this could end up being," said Scott H. Irwin, a professor of agricultural marketing at the University of Illinois. 
(Irwin, who is @ScottIrwinUI on Twitter, will host an #askACES Twitter chat about these new standards on Tuesday, Dec. 1 at 8 a.m. Central.  Click here for more information.) 
But perhaps all those expectations were not as realistic as they could have been. "I think the EPA telegraphed their pass," Irwin said. "But from the perspective of an RFS bear in the oil industry, this was a big shock."
While EPA did raise renewable fuel requirements in this final rule, compared to its proposal earlier this year, the total gallons required is still fewer than Congress's original 2007 goal of more than 22 billion gallons of renewable fuel by 2016. 
Not Enough Ethanol?
That frustrated corn growers and ethanol producers after the announcement.
"In July, we asked the Environmental Protection Agency to restore the 2014-16 corn ethanol renewable volume obligation to comply with the Renewable Fuel Standard as passed by Congress and signed into law," Maryland farmer Chip Bowling, president of the National Corn Growers Association, noted in a statement. "While we are pleased to see the EPA take a step forward and revise its original proposal, the fact remains that any reduction in the statutory amount will have a negative impact on our economy, our energy security, and the environment. It is unfortunate that Big Oil's campaign of misinformation continues to carry weight in the court of public opinion, and in this decision."
Iowa Renewable Fuels Association Executive Director Monte Shaw agreed. "Today's announcement by the EPA was a gut punch for consumers and farmers," he said in a statement. "Given EPA's stated rationale for these numbers, one of the most successful energy policies in our nation's history has been put squarely in the stranglehold of the petroleum industry.  As a result, consumers will see higher prices at the pump, and Iowa farmers will likely continue to see commodity prices below the cost of production."
Others see larger forces at play. With crude oil at $41 per barrel, there's far less financial pressure driving the development of and demand for ethanol. "It's economics," said Peter Meyer, senior director, agricultural commodities, at PIRA Energy Group in New York.
New Fuels, New Markets
Another factor involved is the reality of developing new markets and the time that takes.
"Despite significant increases in renewable fuel use in the United States, real world constraints, such as the slower than expected development of the cellulosic biofuel industry and constraints in the marketplace needed to supply certain biofuels to consumers, have made the timeline laid out by Congress impossible to achieve," EPA said in its document outlining the final rule.
The University of Illinois professor made a similar comment in his conversation with AgWeb.
Comparing current cellulosic fuel targets to the 2007 goals is "not a relevant comparison," Irwin said, offering the example of cellulosic biofuel, which had a target of 4.25 billion gallons in the original RFS mandate. "We can't do that because it's not produced at that level," Irwin said.
According to Monday's release, EPA's target for cellulosic biofuel is 230 million gallons in 2016, which is still a big jump up from 2015's 123 million gallons.